Ruth Madoff Agrees to Show Trustee The Money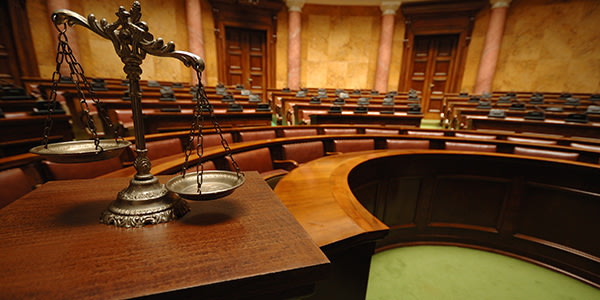 Ruth Madoff, the wife of convicted and imprisoned Ponzi schemer Bernard 'Bernie' Madoff, just agreed (read the agreement below) to show Trustee Irving Picard the money she spends each month if it's more than $100. She acted in response to the Madoff bankruptcy trustee's lawsuit over $44 million that Ruth Madoff allegedly received over a six year period before Bernie was caught stealing other people's money, forcing his investment firm into bankruptcy.
Like a parent keeping tabs on their kid's spending, the agreement with the trustee requires Madoff to account for all expenses "that individually exceed $100.00, and list [her] current bank account balance" for each monthly accounting that she now must give "on or before the fifth business day of the following month..."
She will probably need to keep closer tabs on the expiration date of her restaurant coupons to get any discount she can muster.
What doesn't Ruth Madoff have to show she spent money on? Exceptions are made so that she can keep mum about:
Reasonable legal fees
Tax penalities and interest that she owes New York of almost $589,000, and
Reasonable living expenses
(emphasis added)
In an interesting twist, the U.S. Bankruptcy Court shows that Ruth Madoff is representing herself on a pro se basis, even though the agreement is signed by her attorneys at Mintz Levin.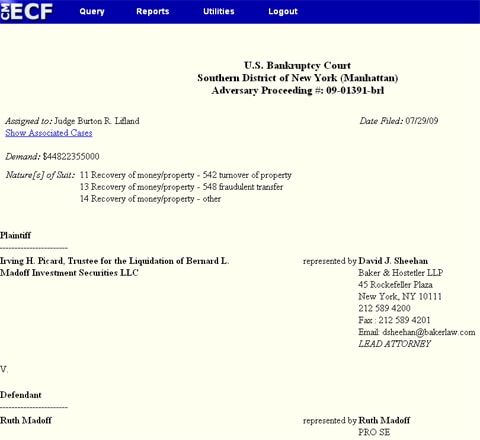 Related Resources:
Madoff's Wife to Reveal Purchases, WSJ (Aug. 5, 2009)
Ruth Madoff's Private World, The Daily Beast (Apr. 6, 2009)
Poor Little Rich Girl, The Washington Post (Jul. 16, 2009)
SIPC Trustee Sues Ruth Madoff: Seeks Recapture of $45 Million of Customers' Money She Received From Husband in the Last Six Years, PR Newswire (Jul. 29, 2009)
Ruth Madoff: Oh, the Places She'll Go! (Jul. 8, 2009)
Federal Government's Forfeiture Notice Re: Madoff's Property, (Mar. 15, 2009)
Bernard Madoff's Plea Allocution, Staement to the Court, (Mar. 12, 2009)
Content For You