San Diego's 'Good Cause' Concealed-Carry Policy Shot Down by 9th Cir.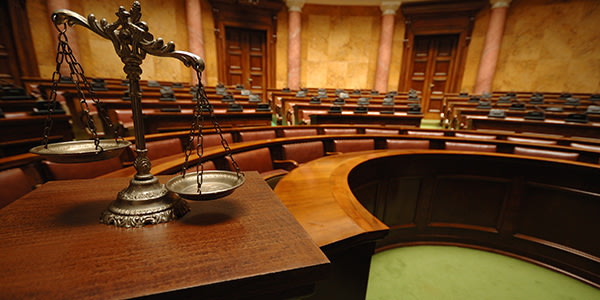 San Diego County's policy of requiring "good cause" for concealed carry gun permits -- outside of the general desire to carry a gun for protection -- is unconstitutional, a federal appeals court ruled today.
The 9th U.S. Circuit Court of Appeals' ruling relied not only on the specifics of the county's policy but also the history and interpretation of the Second Amendment.
This decision dealt with a local gun policy, but The Wall Street Journal reports that the issue is very likely to be taken up by the U.S. Supreme Court.
How the County's Policy Worked
California allows each city and county to determine what "good cause" means within the state's requirements to issue concealed carry permits. California has made it illegal to openly carry a handgun, loaded or not. Average citizens must apply for a permit to "conceal-carry" a handgun.
In San Diego County, the concealed carry permit policy required applicants to provide evidence that they were more in need of protection than "the mainstream." The San Diego Sheriff's Office explicitly required "documentation" for those who wished to carry a gun for personal protection.
This policy kept many San Diego County residents from carrying a firearm. A federal court upheld this portion of California's gun laws in 2011, holding that despite this "good cause" restriction, there was no right to carry a concealed gun.
Policy 'Destroys' Right to Bear Arms: Court
The 9th Circuit disagreed with that court and others, and found that there is a constitutional right to carry a common weapon -- like a handgun -- outside the home for protection. The Second Amendment protects individual Americans' right to bear arms, and the court found that this right was "destroyed" by San Diego County's policy.
Following the U.S. Supreme Court's rulings in Heller and McDonald, the 9th Circuit looked at historical interpretations of the right to bear arms -- from the time of the Founders through the post-Civil War era. What the court found was that states can prohibit open carrying of firearms, but they then must allow concealed carrying for average citizens.
According to the 9th Circuit, regulations or policies which close off the ability of everyday Americans to carry a weapon for self-defense essentially "destroys" their Second Amendment rights and cannot stand.
Thursday's ruling only applies to states within the 9th Circuit, but the U.S. Supreme Court will likely decide this issue for the nation soon.
Related Resources:
You Don't Have To Solve This on Your Own – Get a Lawyer's Help
Meeting with a lawyer can help you understand your options and how to best protect your rights. Visit our attorney directory to find a lawyer near you who can help.
Or contact an attorney near you: