Sandy Hook Lawsuit Says Gun Maker, Distributors Liable for Deaths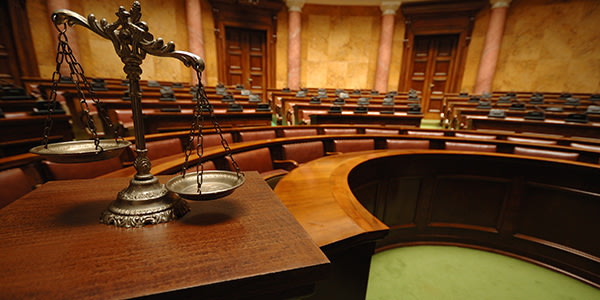 Victims of the Sandy Hook Elementary School shooting are suing a gun manufacturer and its distributors for those killed and injured in the tragedy.
According to Slate, at least nine families and one teacher have joined the lawsuit filed Monday, which will attempt to hold Bushmaster, the manufacturer of the XM15-E2S semi-automatic rifle used to kill 26 at Sandy Hook, legally responsible. The suit also names dozens of other companies believed to have been involved in distributing or selling the particular rifle used in the Sandy Hook massacre.
Critics worry that this Sandy Hook suit won't get off the ground, but what are the obstacles in its path?
Federal Law May Stop Suit in Its Tracks
Once the suit was announced, nearly every news source had a negative outlook on its success. Slate called it "Doomed," and Bloomberg has gone so far as to say that the victims "can't win" in this suit. Why so many Debbie Downers?
It's likely due to the Protection of Lawful Commerce in Arms Act, which essentially cuts off most claims by victims of gun violence against gun manufacturers, distributors, and retailers. There are a few exceptions to this broad federal law, including negligent entrustment, which the lawsuit attempts to exploit. But this exception would only apply to the seller, and only if he or she knew or should have known that the buyer would use the firearm unreasonably.
This federal law also pre-empts state laws attempting to make manufacturers liable for the sale or marketing of guns, even general ones that don't mention firearms specifically.
Sandy Hook Victims Sue Gun Manufacturer - Complaint by FindLaw
You Don't Have To Solve This on Your Own – Get a Lawyer's Help
Meeting with a lawyer can help you understand your options and how to best protect your rights. Visit our attorney directory to find a lawyer near you who can help.
Or contact an attorney near you: