School's 'I Heart Boobies' Ban Held Unconstitutional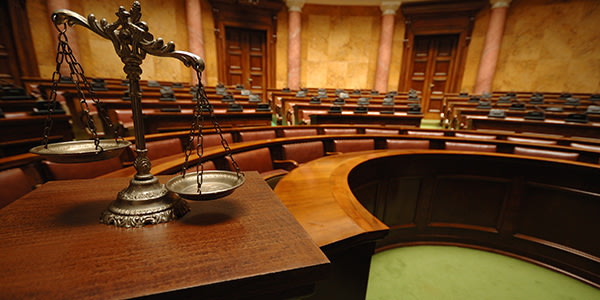 After a three-year legal saga, the 3rd U.S. Circuit Court of Appeals has struck down a Pennsylvania school district's ban on "I Heart Boobies" bracelets.
The students are now free to bare their "I Heart Boobies! (Keep a Breast)" bracelets at school, since the court held that the bracelet ban was an unconstitutional restriction on students' freedom of speech, according to The Morning Call of Allentown, Pennsylvania. (The bracelets use a "heart" icon instead of the word "Heart.")
Last year, Easton Area School District Attorney John Freund argued that middle school students' "Boobies" bracelets, which promote breast cancer awareness, were lewd and disruptive.
The ACLU, however, claimed that the First Amendment protected the students' decisions to wear the bracelets, and that their message should be analyzed in the context of the national breast cancer awareness campaign.
En Banc Panel
The 3rd Circuit ordered an en banc review of the case -- as in, the entire circuit court.
En banc panels aren't terribly common, since it means there is disagreement among the judges. The en banc court itself had a dramatic split of 9-5.
The majority felt the district went too far in 2010 by suspending Brianna Hawk and Kayla Martinez, then 13- and 12-year-old students at Easton Area Middle School, for wearing the bracelets to raise breast cancer awareness, reports The Call.
Albeit a split decision, the court said that school officials can prohibit statements that are lewd or obscene. However, messages that might offend some, but also make a social or political statement, are protected by the First Amendment.
Socially Important v. Plainly Lewd
A major takeaway of the case is that the context of the speech makes a big difference. Essentially, the court recognized that speech addressing matters of social or political importance deserve heightened First Amendment protection.
The decision relied on a "political statement" exception to school officials' ability to ban statements promoting illegal drug use (namely, legalizing pot) and applied it to speech flagged as lewd or obscene (namely, "boobies" awareness).
The decision will also apply broadly to speech and writing in a school setting. Speech addressing matters of social or political importance will be protected, but "plainly lewd" speech that only has shock value won't be protected in the same way.
Schools across the country have grappled with controversy surrounding pro-mammary gland bracelets, so the 3rd Circuit en banc decision could set the tone for other courts.
Related Resources:
You Don't Have To Solve This on Your Own – Get a Lawyer's Help
Meeting with a lawyer can help you understand your options and how to best protect your rights. Visit our attorney directory to find a lawyer near you who can help.
Or contact an attorney near you:
Content For You