SCOTUS: No Detailed Explanation on Denial of Visa Required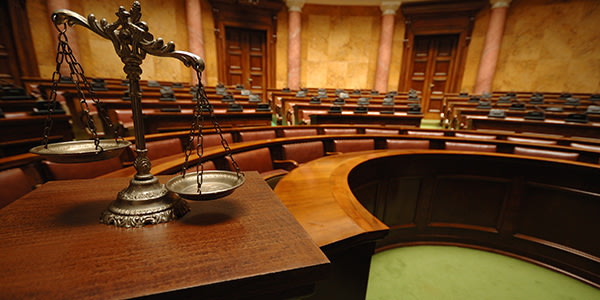 Remember when your parents told you that you couldn't do something? You would ask "Why not?" and your parent answers, "Because I said so." After the Supreme Court's decisions in Din v. Kerry, the government can now essentially use such an answer in its immigrant visa denials.
In a 5-4 decision, the divided Supreme Court ruled that due process does not entitle visa applicants to more detailed justifications for why their applications were denied.
Din v. Kerry
Fauzia Din, originally from Afghanistan, is a citizen and resident of the United States. In 2006, she returned to Afghanistan to marry Kanishka Berashk.
Under the United States' Immigration laws, U.S. citizens can petition for a visa for the foreign citizen spouses to come to the United States as permanent residents.
Din applied for Berashk to come live in the United States. While her petition was approved, Berashk's visa was ultimately denied for "terrorist activities." In Afghanistan, Berashk worked as a payroll clerk for the Afghan Ministry of Social Welfare while the Taliban controlled Afghanistan. Does simply working as a clerk mean Berashk engaged in terrorist activities? We don't know because the State Department would not give a more detailed reasoning for their denial.
So, Din filed a lawsuit claiming that denying Berashk's visa without giving a detailed explanation violated her constitutional due process rights when the denial robbed her of the constitutional right to live in the United States with her husband.
The Majority Opinion
The majority ruled that the State Department did not need to give Din a more detailed answer. The justification of "terrorist activities" was more than enough to satisfy. Justice Scalia declared that Din had no constitutional due process right to an explanation because the denial did not stop her from going to live with her husband. Justice Kennedy argued that the court didn't even need to consider whether or not Din had a constitutional right to due process. Even if Din had such a right, it was satisfied by the short explanation.
The Dissent
In dissent, Justice Breyer argued that the generality of the denial is equivalent to "telling a criminal defendant only that he is accused of 'breaking the law.'" He believes that "the Constitution requires the government to provide an adequate reason why it refused to grant Ms. Din's husband a visa," so that either she or her husband could have an opportunity to challenge the denial.
Related Resources:
You Don't Have To Solve This on Your Own – Get a Lawyer's Help
Meeting with a lawyer can help you understand your options and how to best protect your rights. Visit our attorney directory to find a lawyer near you who can help.
Or contact an attorney near you: