SCOTUS: Underwater Second Mortgages Can't Be Canceled by Bankruptcy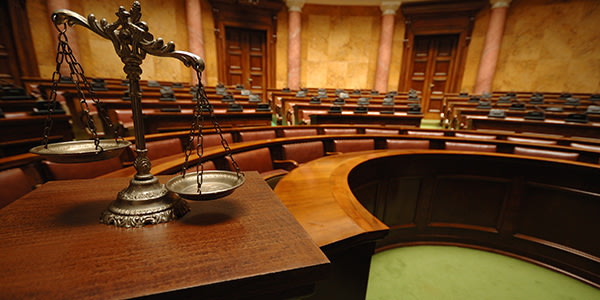 Homeowners can no longer void their second mortgage in Chapter 7 bankruptcy.
In a win for banks, the Supreme Court ruled in Bank of America, N.A. v, Caulkett, by a unanimous decision, that struggling homeowners cannot cancel their second mortgage in bankruptcy even when the value of their home is less than their first mortgage.
Here is what you need to know:
Section 506 of the Bankruptcy Code
Section 506(d) of the Bankruptcy Code states, "to the extent that a lien secures a claim against the debtor that is not an allowed secured claim, such lien is void." In simpler terms, an unsecured loan can be void.
The Case
David B. Caulkett filed for Chapter 7 bankruptcy in 2013. He had a first mortgage totaling $183,264 and a second mortgage of $47,855, both with Bank of America. At the time of his bankruptcy, however, his home was only worth $98,000.
Caulkett's lawyer argued that, at the time of the bankruptcy, the home was so far worth less than half of the first mortgage. If the home was sold, Bank of America would not be able to recover any amount of the second mortgage. So, the second mortgage should be considered unsecured.
Caulkett wanted the unsecured second loan cancelled pursuant to section 506(d) of the Bankruptcy Code.
The Supreme Court's Decision
The Supreme Court had to decide whether a second mortgage could be considered an unsecured debt when falling home values has wiped out the security supporting the loan.
Previously, in Dewsnup v. Timm, which dealt with an underwater first mortgage, the Court defined a secured loan is one "supported by a security interest in property, regardless of whether the value of that property would be sufficient to cover the [loan]." In its ruling, the Court extended this definition to include wholly underwater loans such as Caulkett's second mortgage.
So, second mortgages are not considered unsecured even when the value of the property is less than the first mortgage and cannot be cancelled under Chapter 7 bankruptcy.
Related Resources:
You Don't Have To Solve This on Your Own – Get a Lawyer's Help
Meeting with a lawyer can help you understand your options and how to best protect your rights. Visit our attorney directory to find a lawyer near you who can help.
Or contact an attorney near you:
Content For You