Should Congress Impeach Ninth Circuit Judge Jay Bybee over Torture Memos?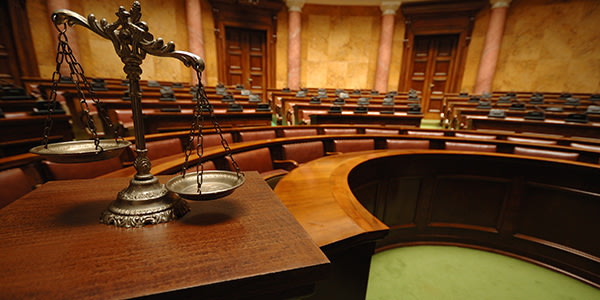 Many organizations have begun calling for the resignation or impeachment of Judge Jay Bybee of the Ninth Circuit Court of Appeals in Nevada after the Obama administration's released Bush-era torture memos in which the Office of Legal Counsel at the Justice Department sanctioned the use of interrogation devices that many characterize as torture.
Judge Bybee was the head of that office at the time, and he signed the legal memorandums that approved of such coercive techniques as waterboarding, wall-slamming and sleep deprivation. Then-President George Bush later appointed Bybee to the Ninth Circuit.
A draft report by the Justice Department's Office of Professional Responsibility concludes that Bybee and the other authors of the memos should not face prosecution for their actions, but also states that the lawyers demonstrated glaring lapses in judgment and suggests that state bar associations should take disciplinary action.
Many legal scholars have said that the authors of the memos ignored cases where the United States prosecuted individuals for using the techniques approved of in the memos.
A New York Times
editorial
claims that the memos "made it clear that [Bybee] was not fit to make judgments about the law and the Constitution," and suggests that Congress impeach him. The editorial also alleges that the attorneys did not exercise independent judgment about the legality of the techniques discussed, instead giving the Bush administration the answers it wanted to hear.
Even if Bybee was sanctioned or disbarred, however, it would have no effect on his ability to remain on the bench. Federal judges don't have to be members of the bar to receive appointments, so Bybee could continue to sit on the Ninth Circuit until Congress removed him.
So far, there hasn't been a major push in that direction. For his part, Bybee is reaching out to lawmakers to try and explain his actions. Democratic Rep. Dina Titus of Nevada's 3rd Congressional District hasn't called for Bybee's impeachment, but has said that she wants to meet with him and "will not hesitate to make it clear to him that I absolutely disagree with his interpretation. The United States is not a country of torture."
See Also:

Under Fire for Memos, Bybee Reaches Out (
WSJ Law Blog
)
You Don't Have To Solve This on Your Own – Get a Lawyer's Help
Meeting with a lawyer can help you understand your options and how to best protect your rights. Visit our attorney directory to find a lawyer near you who can help.
Or contact an attorney near you: