Skycap Tips: American Wins Appeals Court Reversal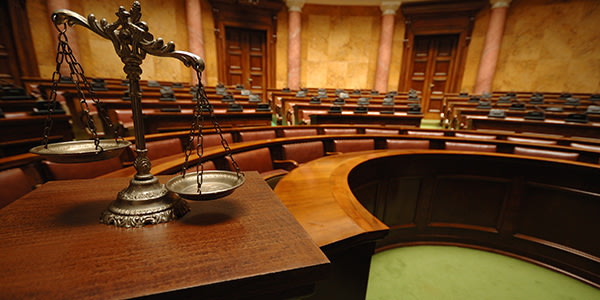 The U.S. 1st Circuit of Appeals has reversed an earlier decision to grant American Airlines skycaps around $330,000 in baggage fees. The American Airlines skycap reversal hinged on whether the court was to interpret the case via state tip laws, or if they were to interpret the case based on federal law. Federal law prevailed.
The skycaps brought the lawsuit against American Airlines after the airline began charging a $2.00 fee for passengers who opted for curbside check in of their baggage.
Before, passengers would usually tip the skycaps for their help - the service used to be free. However, with mounting costs, American Airlines soon decided to institute the new policy. Passengers were likely confused about if the $2.00 fee constituted a tip, and as a result, the tip income that many of the skycaps relied on fell dramatically, reports The Washington Examiner.
American Airlines posted new signs that stated that the $2.00 fee was not a gratuity, according to the AP. However, the tips level was still not the same as before.
The skycaps mounted their lawsuit, arguing that American Airlines' baggage fee was taking away their tips and violating the Massachusetts tips law. They also argued that the few constituted tortious interference with an economic advantage, according to the 1st Circuit opinion.
Essentially, their argument was that some passengers must have believed that part of the $2.00 fee was a tip. Under the relevant tips law, American Airlines would be required to give the skycaps this money.
American Airlines, however, argued that the case fell under federal law, specifically the Airline Deregulation Act that says that no state could "enact or enforce a law, regulation, or other provision having the force and effect of law related to a price, route, or service of an air carrier," according to the 1st Circuit opinion.
The District Court originally found in favor of the plaintiffs, and awarded them the $333,464 in damages.
However, the 1st Circuit reversed this decision, finding that federal regulations - the Airline Deregulation Act - preempted the skycaps' state law arguments.
The American Airlines skycap reversal will be handed back to the district court for judgment to be entered according to the 1st Circuit's opinion - that the tips law was not applicable.
Related Resources:
You Don't Have To Solve This on Your Own – Get a Lawyer's Help
Meeting with a lawyer can help you understand your options and how to best protect your rights. Visit our attorney directory to find a lawyer near you who can help.
Or contact an attorney near you:
Content For You