State Must Provide Sex-Change Operation for Prisoner: Judge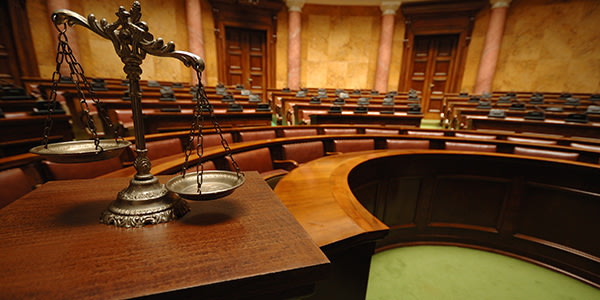 Massachusetts must provide a sex-change operation for prisoner Michelle Kosilek, a federal judge ruled Tuesday, according to The Boston Globe.
Kosilek is currently living as a woman at an all-male prison in Massachusetts, the Associated Press reports. She was arrested as Robert Kosilek but has lived for more than a decade as "Michelle." U.S. District Judge Mark Wolf ruled she is entitled to treatment for gender-identity disorder, and ordered the state to provide a sex-change operation as treatment.
Wolf's ruling is only binding in Massachusetts, but it could have a big impact nationally where other prisoners in similar situations have tried to get gender-reassignment surgery.
Michelle Kosilek's case began in 2000 when Kosilek sued to get treatment for gender-identity disorder. In 2002, Wolf ruled she was entitled to treatment but not necessarily entitled to surgery.
Under the Eighth Amendment, prisoners are entitled to adequate medical care to treat their physical and mental-health needs. The judge originally denied Kosilek's request for surgery because he was unsure whether a less intrusive option could provide adequate treatment.
After the 2002 decision, the Department of Corrections was supposed to re-evaluate the case and decide if surgery was necessary, the AP reports. But corrections authorities failed to do so, and Kosilek renewed her suit in 2006.
Kosilek claimed that hormone therapy was not sufficient to treat her gender-identity disorder and that surgery was necessary. While on hormone therapy, Kosilek still suffered from the mental distress of being trapped in the wrong body.
Kosilek tried self-castration and attempted suicide twice after she first sued for the surgery. Those attempts led the judge to reason that the procedure was medically necessary.
Wolf also noted that the Department of Correction's own medical experts agreed that surgery was the only adequate medical treatment.
The Department of Corrections, however, countered that the surgery would cause security issues and could make Kosilek a target for sexual assault.
Wolf disagreed and ruled that prison officials had leeway to figure out the safest way to house Kosilek after her sex-change operation. Wolf called those reasons a pretext to deny the surgery, and not enough of a concern to block it.
Kosilek's attorney expects the prison will begin to schedule the surgery soon, reports The Boston Globe. But the state may choose to file an appeal that could postpone the surgery.
This case is the first instance of a prisoner successfully suing for a taxpayer-funded sex-change operation, the AP reports. Similar suits have been tried in other states but none have been successful.
Related Resources:
You Don't Have To Solve This on Your Own – Get a Lawyer's Help
Meeting with a lawyer can help you understand your options and how to best protect your rights. Visit our attorney directory to find a lawyer near you who can help.
Or contact an attorney near you:
Content For You