Supreme Court Declines to Hear Brendan Dassey's Appeal From 'Making a Murderer' Case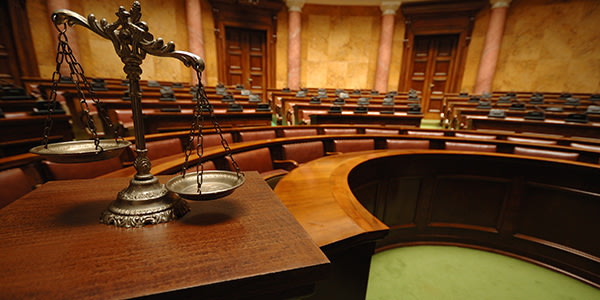 As those who watched the 'Making a Murderer' documentary saw, Brendan Dassey was railroaded by police officers and his own attorney into confessing to involvement in the rape and murder of Teresa Halbach. Dassey, just 16 at the time, was subjected to four separate interrogations in just 48 hours, most of it without a parent or an adult present and all without his legal representation, who had passed on inculpatory, if inaccurate, information to law enforcement.
Despite a federal judge and three-member panel of the Seventh Circuit Court of Appeals ruling Dassey's confession was involuntary, a full panel of the Seventh Circuit reinstated his conviction last year. And today the Supreme Court declined to hear his appeal.
To Cert or Not to Cert
When appeals are made to the Supreme Court, they are either granted or denied certiorari, the Court's term for review. If "cert" is granted, filings and oral arguments will be scheduled, and a decision on the case will eventually be handed down normally with a generous amount of reasoning included. If cert is denied, however, the Court doesn't provide any reasons for the denial. So those following the case are only left to speculate.
Voluntary or Not?
Dassey and his new attorneys appealed the Seventh Circuit's latest decision, arguing that the Wisconsin Court of Appeals unreasonably applied the Supreme Court's precedent when it held that his confession was voluntary. They asked the Court to find that the confession, made when Dassey was a juvenile with significant intellectual and social limitations, was involuntary.
The Seventh Circuit conceded that Dassey's "youth, his limited intellectual ability, some suggestions by the interrogators" may have led to the confession in the first place, and noted "inconsistencies in Dassey's confession." That court also admitted that the most detailed and inculpatory section of Dassey's interrogation "provides the most support for Dassey's claim that his confession was both involuntary and unreliable." Still, the Seventh Circuit ultimately ruled that the trial court's finding that Dassey's confession was voluntary "was not an unreasonable application of Supreme Court precedent."
It's possible that, in their denial of certiorari on Dassey's appeal, the Supreme Court agreed. Dassey has been incarcerated every day since that confession in 2006, and faces life in prison with the earliest possibility of parole in 2048.
Related Resources:
You Don't Have To Solve This on Your Own – Get a Lawyer's Help
Meeting with a lawyer can help you understand your options and how to best protect your rights. Visit our attorney directory to find a lawyer near you who can help.
Or contact an attorney near you: