Supreme Court: Ex-Death Row Inmate Won't Get $14 Million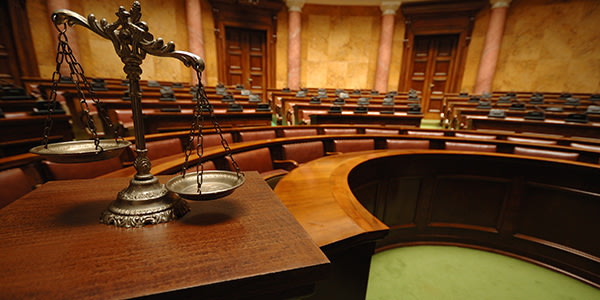 John Thompson had spent 18 years on death row for murder and burglary, when, one month before his execution, exculpatory evidence was discovered proving his innocence.
After being released, Thompson sued New Orleans District Attorney Harry Connick under Section 1983, claiming that his failure to properly train prosecutors about their disclosure duties resulted in his wrongful incarceration.
The jury agreed, awarding him $14 million.
However, this week, the Supreme Court overturned the award, finding that John Thompson failed to prove that Connick showed deliberate indifference towards his employees' training.
The Brady rule provides that prosecutors must turn over to the defense any evidence that may prove a defendant's innocence. It turned out that prosecutors failed to release blood test results and witness statements to Thompson's attorneys. Four prosecutors knew of the evidence.
Under Section 1983, a local government can be held responsible for injuries if a plaintiff can show that their injury was the result of a "municipal policy." In some cases, a failure to train employees can be construed as an official policy, which is the basis on which Thompson sued.
However, the Court found that a failure to train must amount to a "deliberate indifference to the rights" of others in order to be actionable under Section 1983. In other words, John Thompson had to show that policymakers--Harry Connick--disregarded the consequences of not training prosecutors about their Brady obligations.
The Court determined that to prove deliberate indifference in this context, a plaintiff needs to demonstrate a pattern of similar violations. It decided that Thompson's single accusation of a Brady violation wasn't enough. Therefore, he could not recover $14 million.
Connick v. Thompson is important for two reasons. First, it indicates that there is no affirmative duty for a District Attorney to train its employees about Brady and evidence disclosure. And second, it allows government offices to continually violate citizens' rights until a significant enough pattern is shown to force proper training. Neither of these seem like a good idea.
Related Resources:
You Don't Have To Solve This on Your Own – Get a Lawyer's Help
Meeting with a lawyer can help you understand your options and how to best protect your rights. Visit our attorney directory to find a lawyer near you who can help.
Or contact an attorney near you:
Content For You