Supreme Court Expands Prisoner DNA Testing Rights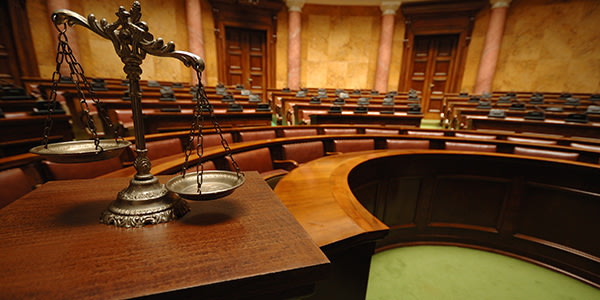 Prisoners seeking post-conviction DNA testing have a new avenue by which to pursue their rights. In Skinner v. Switzer, the Supreme Court concluded that a denial of access to prisoner DNA testing can be litigated under section 1983 as a civil rights claim.
Plaintiff Hank Skinner, a Texas death row inmate, began to pursue DNA testing immediately after his conviction. The state repeatedly denied his requests, reports The New York Times, eventually stating that he did not meet procedural requirements under its 2001 post-conviction DNA law. He filed a section 1983 suit, alleging that these denials violated his due process rights.
Section 1983 refers to a federal statute that permits citizens to file suit against government officials who violate their constitutional rights. The Fourteenth Amendment guarantees that no one be deprived of liberty without due process of the law. In its most basic formation, this means that a state's procedures involving incarceration be fundamentally fair. Hank Skinner contends that the processes underlying the constant refusal to conduct specific post-conviction DNA tests were unfair, thus violating his constitutional rights.
The lower courts dismissed Skinner's suit, stating that prisoner DNA testing could only be pursued via a writ of habeas corpus. A prisoner files such a writ when challenging the legal basis of a conviction--the goal is to secure release by successfully arguing that one is being held unconstitutionally. Because the purpose of post-conviction DNA testing is to secure release, the lower courts felt that habeas corpus was the proper avenue. The Supreme Court, however, disagreed with this assessment.
In its decision, the Court differentiated between writs of habeas corpus and section 1983 actions. A prisoner files a writ of habeas corpus when he is seeking "immediate or speedier release." If granted, the necessary consequence would be release. However, a 1983 action differs in that it does "not necessarily spell speedier release." Granting access to prisoner DNA testing can lead to either exoneration or confirmation, and does not imply that a person is being improperly held.
This decision permits prisoners to pursue access to post-conviction DNA testing under civil rights law, which is important due to the fact that habeas corpus is a notoriously strict and difficult avenue to pursue. Though it doesn't guarantee any result and is a slim expansion of the law, it may, at the very least, prevent the execution of one innocent prisoner.
Related Resources:
You Don't Have To Solve This on Your Own – Get a Lawyer's Help
Meeting with a lawyer can help you understand your options and how to best protect your rights. Visit our attorney directory to find a lawyer near you who can help.
Or contact an attorney near you: