Supreme Court, in 5-4 Decision, Rules Halting Prop 8 Video OK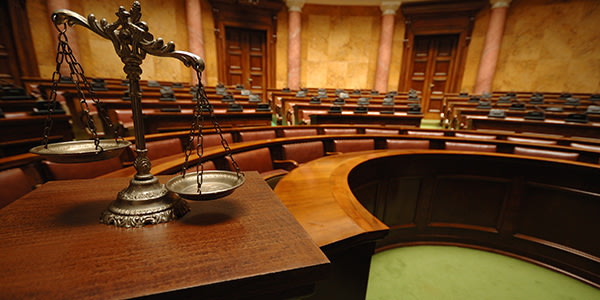 In a 5-4 per curiam opinion (see below), a majority of U.S. Supreme Court justices held that a San Francisco federal court's failure to give the public notice and a chance to comment about broadcasting live, streaming video of California's Proposition 8 ('Prop 8') trial violated a local legal rule, justifying the decision to halt the trial's broadcast.
Justice Stephen Breyer wrote a blistering dissent, concluding that the case did not satisfy any of the majority's 6-point legal standards for halting the broadcast. He was joined by Justice Stevens, Ginsburg, and Sotomayor.
The Majority Opinion
The U.S. District Court's conduct violated a federal law, according to the majority.
Given the intense public interest in this case, the court reasoned that:
The need for a meaningful comment period was particularly acute in this case. Both courts and legislatures have proceeded with appropriate caution in addressing this question
The majority cautioned that some witnesses slated to testify at the Prop. 8 trial were legitimately concerned for their own safety and security, expressing fear that broadcasting their testimony could result in harassment. "This Court has recognized that witness testimony may be chilled if broadcast."
Chastising U.S. District Judge Vaughn R. Walker, the trial judge in the case, the court slammed the trial court for "attempt[ing] to change its rules at the eleventh hour to treat this case differently than other trials in the district."

The Dissenting Opinion
In a scathing dissent, Justice Breyer chastised the majority's conclusion that the trial court failed to give the public time to comment on the possibility of broadcasting the trial. "[T]he court received 138,574 comments" after Judge Walker asked for them in September, he noted. "How much more 'opportunity for comment' does the Court believe necessary?"
Rejecting the majority's deference to witness security fears about rebroadcasting their testimony, Breyer noted that all of the trial witnesses scheduled to testify against same-sex marriage in California "are already publicly identified with their cause." They can't censor the litany of public comments that they already made on TV, radio, or Internet broadcasts, he said.
Meanwhile, the trial continues...
Related Resources:
You Don't Have To Solve This on Your Own – Get a Lawyer's Help
Meeting with a lawyer can help you understand your options and how to best protect your rights. Visit our attorney directory to find a lawyer near you who can help.
Or contact an attorney near you: