ACLU Sues Missouri Over Understaffed Public Defender's Office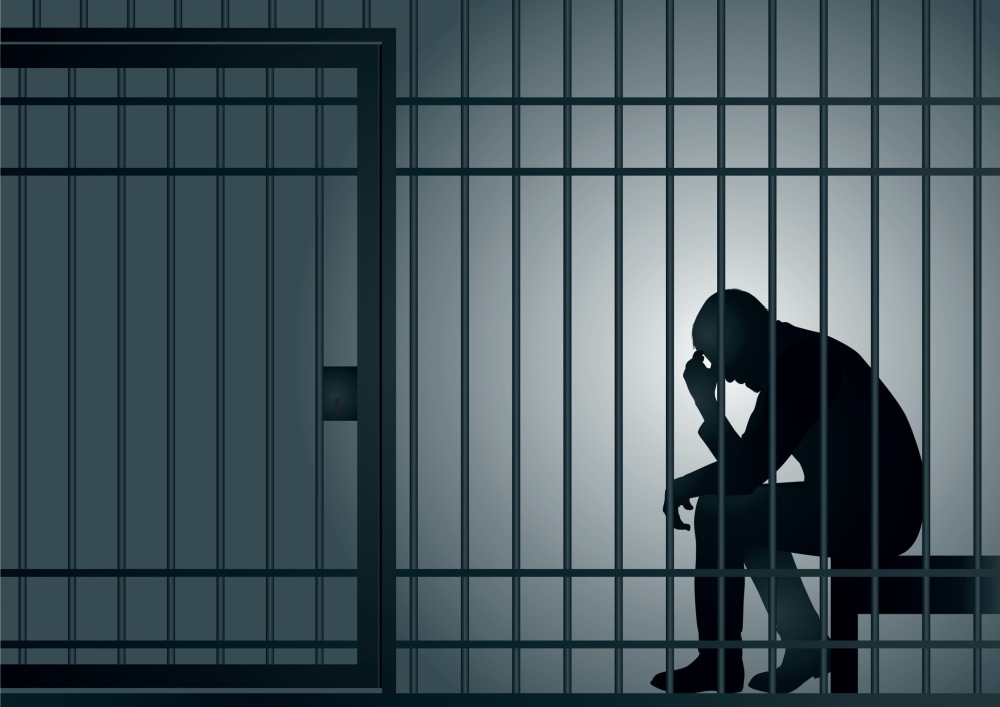 Way back in September in 2015, John Oliver dedicated a segment of his "Last Week Tonight" show to the nation's underfunded and understaffed public defender system. And like so many of Oliver's past topics, this one has also resulted in litigation.
The American Civil Liberties Union, along with the Roderick and Solange MacArthur Justice Center at St. Louis, and law firm Orrick, Herrington & Sutcliffe, filed a class-action lawsuit against the state of Missouri over its public defender system. The suit claims the system lacks the resources and attorneys to provide constitutionally mandated legal counsel for criminal defendants.
Unconstitutional Representation
The Sixth Amendment guarantees defendants the right to counsel in criminal proceedings, and in a landmark case in 1963, the Supreme Court ruled that this right meant that attorneys must be provided for criminal defendants that can't afford them. The Court has also ruled that, beyond just being appointed a lawyer, defendants also have a right to effective assistance of counsel.
The ACLU is claiming that, even though Missourians are given public defenders, those attorneys are so overburdened with cases that they don't have the time or resources to properly defend their clients, amounting to violations of the constitutional right to an attorney:
Each year, the Missouri State Public Defender office has more than 80,000 cases. It employs approximately 370 attorneys. In 97% of their cases, Missouri public defenders fail to reach the minimum number of work hours required for constitutional representation, according to analysis by the American Bar Association and lawyers across the state.
The ACLU claims the state knew about the problem for decades, and failed to act. (Missouri ranks 49 out of 50 when it comes to state funding for public defenders.) "This chronic underfunding has resulted in an equally chronic constitutional crisis in Missouri that has cost the livelihood of thousands of Missourians who are denied justice because their attorneys couldn't devote the necessary time or resources to their cases," said Anthony Rothert, Legal Director at the ACLU of Missouri.
A Winnable Case
The lead plaintiff in the lawsuit, Shondel Church, was charged with felony theft in 2016 but pled guilty to a misdemeanor. Like many other plaintiffs who could not afford bail, Church's guilty plea came in the face of long detention before his case could go to trial:
"I sat in jail for 42 days before I saw my public defender, who told me that I had a winnable case, but he wouldn't have time to go to trial for another four to six months. In jail, you're starving on what they give you and you're dying to get out. I was hoping things would move faster -- but those 129 days cost me a whole lot: I lost all that time working, and I finally had to give up and plead guilty, just to get out and help my family."
Ultimately, Church spent more than five months in jail over what he claims was a family dispute. And Church is far from the only defendant adversely affected by Missouri's inadequate public defender department. According to the ACLU lawsuit, "[t]he lack of funding for MSPD has created an environment in which no public defender in this State can provide constitutionally adequate representation for all of their clients."
Related Resources:
You Don't Have To Solve This on Your Own – Get a Lawyer's Help
Meeting with a lawyer can help you understand your options and how to best protect your rights. Visit our attorney directory to find a lawyer near you who can help.
Or contact an attorney near you:
Content For You