California Ordered to Trim Prison Population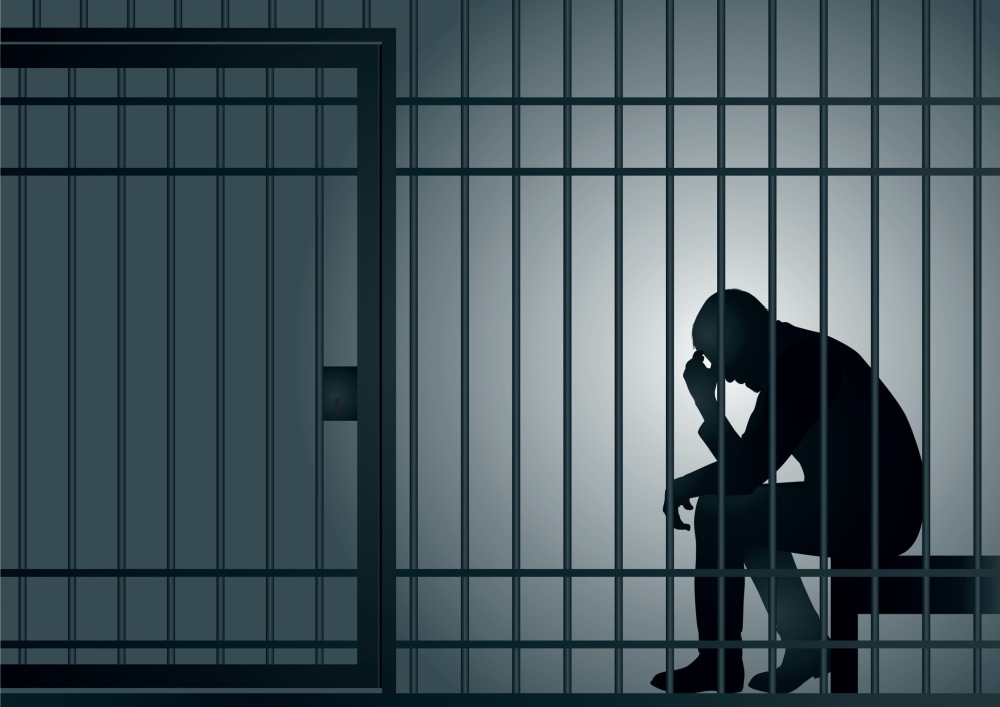 A federal court has ordered California to cut its prison population by over 40,000 in the next two years. The state faces the prospect of fixing long known prison problems or perhaps appealing the order to the Supreme Court.
The scathing opinion by a panel of federal judges came to the following conclusions:
Woefully inadequate medical and mental health care in California prisons are caused by unprecedented prison overcrowding; and
Court ordered reduction in prison population is required to make the prisons comply with the Constitution's ban on cruel and unusual punishment.
What happens now? The court gave the state 45 days to submit a plan to reduce its prison population (down to a mere 137.5% of intended capacity) within two years. In theory, after a plan is finalized, there would be a final order by the court to implement it.
The head of California's Department of Corrections said today that the state would appeal any final ruling requiring the release of over 40,000 inmates. According to his press release, getting to 137.5% capacity would require releasing 40,591 inmates. According to the LA Times, California Attorney General Jerry Brown said the state will cooperate in drafting a plan, but feels the court is overstepping its bounds.
Today's opinion is rooted in two lawsuits challenging the care given to California prisoners. One, filed in 2001, claimed that prison medical care was so inadequate that it violated the Eighth Amendment's ban on cruel and unusual punishment. The other, going back two decades, made a similar challenge to the mental health care (or lack thereof) given to California inmates.
To begin, what level of care in prisons does the Constitution require? As pointed out by the court today, it's nothing state-of-the-art. Prisons are only required to offer care consistent with "the minimal civilized measure of life's necessities," and sufficient to prevent the unnecessary and wanton infliction of pain or death.
The medical care case resulted in California agreeing, under a 2002 court order, to staggered implementation of a plan to improve prison health care. Those changes didn't happen. For example, a court appointed expert investigating a medical unit at San Quentin concluded that "[t]hese conditions are deplorable and have no resemblance to a medical setting whatsoever."
The mental health care case followed a similar (but longer) trajectory. Despite over 70 court orders and years of planned improvements, the state of mental health care in California prisons perhaps worsened. The court overseeing the case concluded that California prisons were leaving "critically mentally ill inmates languishing in horrific conditions without access to immediately necessary mental health care."
What caused California's inability to make its prisons offer even the bare minimum medical and mental health care? Overcrowding, according to today's opinion.
Since the mid 1970's, California's prison population went from about 20,000 to over 160,000 in 2006. That's an increase of over 750%.
Since then, California's prisons have operated at around double their intended capacity (with some at almost triple capacity).
Summed up by the court, "California's prisons are bursting at the seams and are impossible to manage."
The cause of the extreme overpopulation? According to the court, three main factors:
Tough on crime legislation, such as mandatory minimum sentences and three-strikes laws;
A parole system that doesn't prepare inmates for return to society (and therefore sees half come back to prison); and
Lawmakers unwilling to provide the resources to remedy long known and dangerous prison conditions.
Now the state has another court order to fix its bursting prisons. The court said that it "will look with disfavor upon any effort to postpone or delay" finalization of a plan to fix the prisons.
You Don't Have To Solve This on Your Own – Get a Lawyer's Help
Meeting with a lawyer can help you understand your options and how to best protect your rights. Visit our attorney directory to find a lawyer near you who can help.
Or contact an attorney near you: