Can You Get Arrested for Unpaid Student Loans?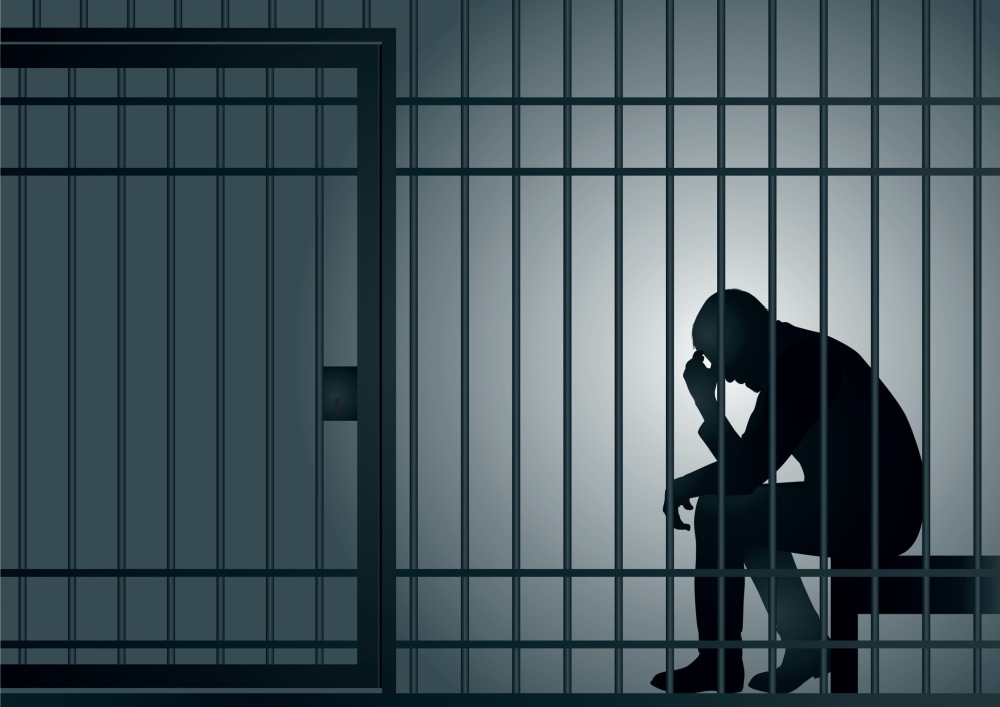 After news broke last week that U.S. Marshals arrested a Houston man over $5,700 in unpaid student debt, about 7.6 million people behind on their own loans started to sweat. Threatening calls and letters, garnished wages, and now federal agents showing up at your door?
While most of us were blown away by Paul Aker's arrest, the Marshals Service insists it was business as usual, and that it wasn't their first attempt to get Aker to appear in federal court. So are the feds coming for you next?
Failing to Pay and Failing to Appear
There are no debtor's prisons in America (or at least there shouldn't be) and federal law prohibits sending someone who can't pay their debts to jail. There are some exceptions to this general rule, however. You may be arrested and jailed for not paying criminal fines, and police can arrest you for failing to appear in court.
That's what happened with Mr. Aker. He admits to taking out $1,500 in federal student loans in 1987, and allegedly had failed to repay the loan or appear in federal court when creditors sued him. According to a statement from the U.S. Marshals Service,
"Since November 2012, U.S. Marshals had made several attempts to serve a show cause order to Paul Aker to appear in federal court, including searching at numerous known addresses. Marshals spoke with Aker by phone and requested he appear in court, but Aker refused. A federal judge then issued a warrant for Aker's arrest for failing to appear at a Dec. 14, 2012, hearing."
From Students to Inmates
If you were hoping Mr. Aker was an outlier, don't rest too easy. Marshals insist that there are around 1,500 people in the Houston area alone that have been singled out for not appearing in court to address outstanding federal student loans.
And whether similar arrests will take place elsewhere is anyone's guess. In a statement last week, the Marshals Service asserted, "It is the responsibility of the U.S. Marshals to serve civil processes at direction of the federal courts. These civil processes include summonses for individuals to appear in court to address delinquent federal loans, including student, agricultural and other loans made by federal agencies."
While you may not go to federal prison for your student debt, federal agents may haul you into court to answer for that debt; Mr. Aker signed an agreement to repay his debt, and cover the $1,300 cost of his arrest and detainment. If you've been arrested for an unpaid student loan, you might want to talk to talk to an experienced criminal defense attorney as soon as possible.
Related Resources:
You Don't Have To Solve This on Your Own – Get a Lawyer's Help
Meeting with a lawyer can help you understand your options and how to best protect your rights. Visit our attorney directory to find a lawyer near you who can help.
Or contact an attorney near you: