Connecticut Kidnapping Suspect Richard Shenkman a Ticking Time Bomb?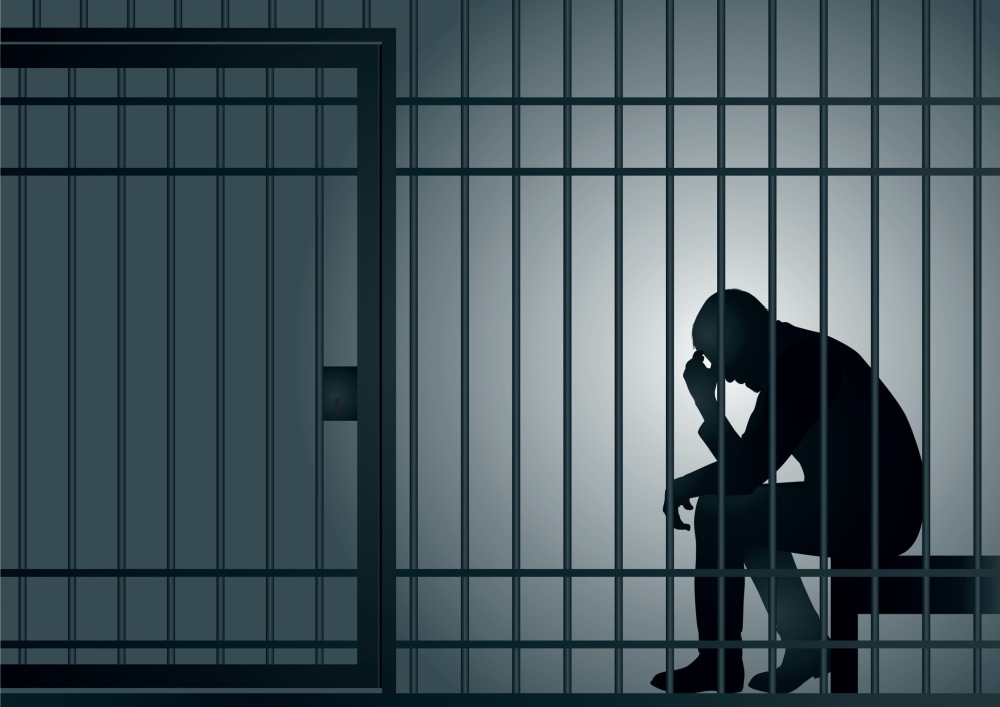 The Limits of Protective Orders

A Connecticut advertising executive who police say took his ex-wife hostage in a harrowing ordeal (thankfully, she got away) a couple of days ago was arraigned yesterday on charges of kidnapping, arson, reckless endangerment and the illegal discharge of a weapon. Some scary details have surfaced that indicate 60-year-old Richard Shenkman may have been on a "suicide mission".

Shenkman allegedly printed up "piles of papers" on how to kill himself, but after the intense research, he supposedly ended up simply setting the house he used to share with his ex on fire, and running around taunting cops to shoot him while firing off shots with his handgun. He was, fortunately, instead captured by police in what may frankly have been an abundant exercise of restraint, plus perhaps a desire to avoid "suicide by cop".
At any rate, some of the circumstances in this case probably beg the question of why this guy was free to run around in the first place. After all, it wasn't as if there were no warning signs that this might happen, per the AP:
"The standoff was just one of many chaotic episodes in the history of a man described by authorities as a threatening, angry ex-husband. He already faced charges of setting fire to another Connecticut house in 2007 rather than turn it over to Tyler.

Court records say Shenkman frequently violated a protective order and repeatedly threatened Tyler's life and his own, saying the only way they would become divorced was if one of them died."
Although Shenkman was already charged with setting fire to the other house for vindictive reasons, he was presumably out on bail. But what about his violations of protective orders, shouldn't those have kept him behind bars or at least away from his obvious target?
Protective orders are often used in domestic disputes, including contentious divorce proceedings, to keep one party from contacting the other or from keeping one of the parties from interfereing with court-ordered visitation or custody. The laws regarding protective orders vary from state to state, and the penalties for violating them also vary too. Most states impose a maximum 1-year sentence and $1,000 fine, while only eight states require mandatory jail time for violating a protective order.
In the context of contentious divorces, protective orders and jailing violators takes on an added dimension of difficulty, because jailing one of the parties may have a significant adverse effect on an entire family. However, weren't Shenkman's actions and threats rather extreme? A good piece on the Shenkman case from The Day suggests that prosecutors and judges were, indeed, frustrated at their inability to keep Shenkman behind bars and that a big part of the problem was his (and his family's) ability to easily post bond on whatever charges he was facing.
Shenkman's bond for his most recent actions is set at $12.5 million. Hopefully, that will do the trick at last, but perhaps this case will also call attention to the legal need for what a representative of the Connecticut Coalition Against Domestic Violence referred to as a "medium stopgap" for these extreme types of cases.
You Don't Have To Solve This on Your Own – Get a Lawyer's Help
Meeting with a lawyer can help you understand your options and how to best protect your rights. Visit our attorney directory to find a lawyer near you who can help.
Or contact an attorney near you: