Family Sues for Inmate Death From Acute Withdrawal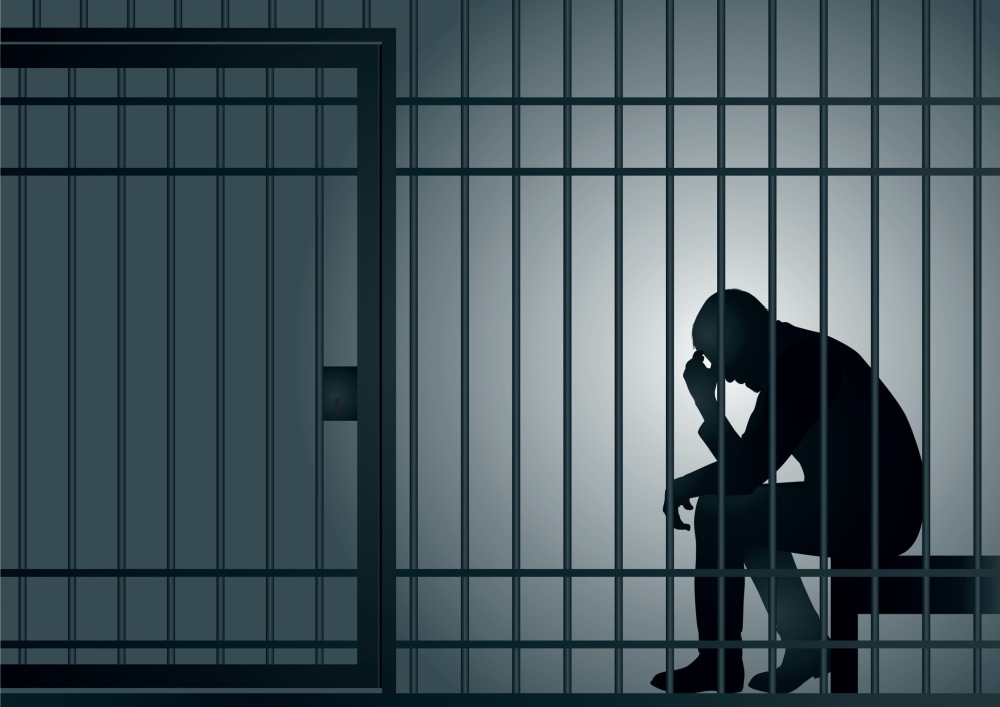 What is a life worth? Jailed for thirty days for failure to appear on a careless driving charge, a man died in custody halfway through a sentence that could have been completed with community service or a $772 fine. Now David Stojcevski's family is suing Macomb County, Michigan, the sheriff, jail employees, and Correct Care Solutions, and the private contractor responsible for inmate medical care, blaming their neglect for David's wrongful death last year.
Th county is not commenting on the case publicly but is seeking to dismiss the lawsuit. The Stojcevksi family seeks an unspecified "substantial sum" for the wrongful death, court costs, attorney's fees, and punitive damages. But perhaps most importantly, it is seeking to change policy with this action, "so that this kind of failure ... never happens again."
An Avoidable Tragedy?
The Stojcevski brothers were both in custody at the same time. Vladimir spent twelve days in jail barred from cleaning up after vomiting and becoming incontinent. But he was finally taken to a hospital for his seizures twelve days into the sentence. By contrast, his brother, David, lost a quarter of his weight -- fifty pounds -- in just sixteen days in jail and was denied prescribed doses of methadone and other medically necessary drugs, according to the lawsuit.
Correct Care Solutions, a private contractor based in Nashville, Tennesse, was responsible for inmate medical care in Macomb County jail. Lawyers for the company are avoiding comment, saying CCS does not discuss pending litigation. The corporate motto, however, sheds some light on how CCS sells its correctional helathcare services around the country. Prominently featured on its website is CCS's claim about its offerings, "...the right people ... doing the right things ... doing those things right."
Doing Things Wrong?
While the deceased may not make the most sympathetic main character -- he was a drug addict in custody for failing to appear on a careless driving charge -- his case does highlight the high costs and risks of incarceration. A court order filed eight days before his death indicated that Stojcevski was eligible for release if he enrolled in community service.
Instead, the inmate remained in custody, where jail employees noted him hallucinating, talking to people who were not present, twitching, crawling underneath his bed, and even reporting his own death. Indeed, sixteen days into his sentence, David was found struggling to breathe in his cell and rushed to a hospital where he was pronounced dead.
His attorneys say that the jail's neglect turned a treatable situation into a tragedy. The death was the result of "inattention, neglect, failure to monitor, inadequate medical care, violation of inmate medical protocols, mistreatment," Stojcevski's counsel wrote in the complaint. "The behavior on the part of all who were tasked with, at the very least, keeping him alive fell woefully short to the point of being deliberately indifferent."
On October 14, a judge will consider whether to dismiss the federal lawsuit at the request of Macomb County. For now, county attorneys are not saying much. "Being familiar with the facts and circumstances, I am confident the county will prevail in its defense of this matter," Macomb County attorney John Schapka said, according to The Detroit News.
Related Resources:
You Don't Have To Solve This on Your Own – Get a Lawyer's Help
Meeting with a lawyer can help you understand your options and how to best protect your rights. Visit our attorney directory to find a lawyer near you who can help.
Or contact an attorney near you: