Herman Thomas, Former Alabama Judge, Arrested for Inmate Sex and "Paddling"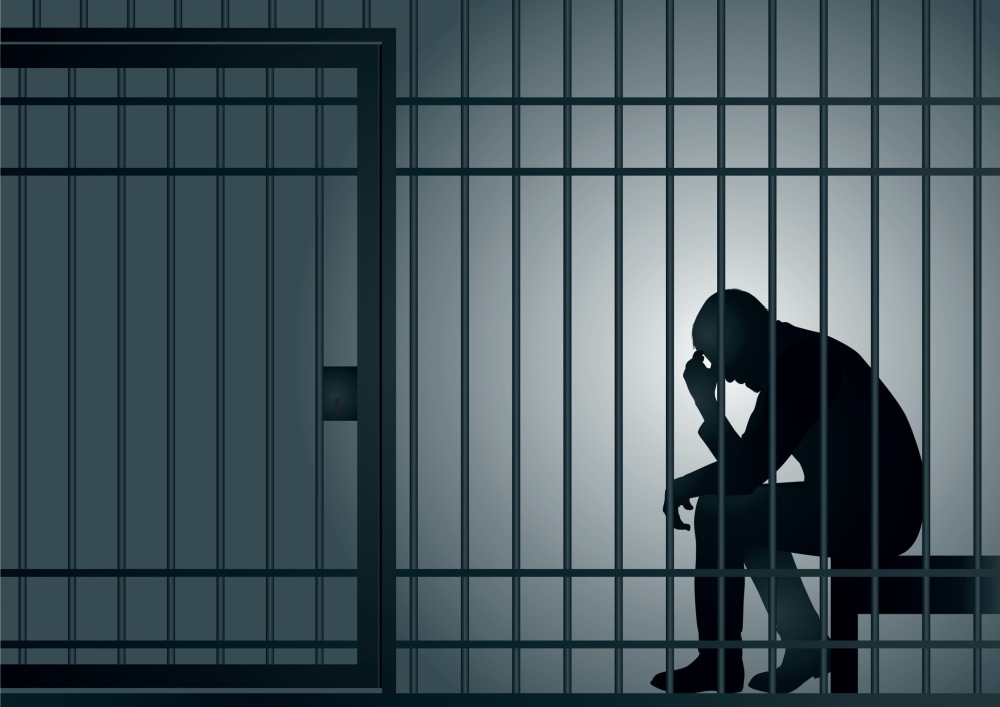 Inmate "discipline" may have been taken to a whole other level in Alabama, if accusations leveled against a former Alabama judge are true. CNN reports that Former Mobile County Circuit Judge Herman Thomas has been arrested based on claims he had been "checking male inmates out of jail and forcing them to engage in sexual activity including paddling." He faces a litany of charges ranging from the obvious ethics violations to kidnapping, sex abuse, and sodomy.
However, the defense is calling the case a race-based "high-tech lynching". At a news conference, Thomas's attorney, Robert Clark, said:
"Did you ever think of the fact that this is the only black circuit judge we've ever had in Mobile County and that the right-wing Republicans have gotten rid of him?"
and:
"This is racism at its very finest."
In timing that could possibly raise some eyebrows, former judge Thomas was actually arrested during that very news conference. Then his attorney was threated with an arrest of his own after he refused to leave a news conference held by Mobile County District Attorney John Tyson Jr.
Defense attorney Clark had this to say about the threat, "The South hasn't changed all that much". But Tyson insists otherwise, telling CNN, "In this case, as in every case, we try to react to the law and facts, and that's all. Anything else is outside our authority. I can assure anybody that's interested that this is not being pursued for some racial agenda."
The investigation apparently has been long-running, as WKRG reported in September 2007 about accusations leveled against Thomas that he "removed inmates from the Mobile County Metro Jail and paddled them in a storage closet near his office." But even back then, race was alleged to be the basis for the investigation. After sordid details of the investigation were leaked, WKRG reported that "NAACP President Jimmie Gardner called a press conference attacking District Attorney John Tyson, saying Tyson and his staff coerced inmates into making the accusations."
Thomas faces a potentially hefty prison sentence should he be convicted on the charges, as kidnapping alone carries a sentence of 10 to 99 years. He has since been released on $275,000 bail, and the Alabama State Bar suspended his license on Monday (he had previously been investigated of misconduct, too).
You Don't Have To Solve This on Your Own – Get a Lawyer's Help
Meeting with a lawyer can help you understand your options and how to best protect your rights. Visit our attorney directory to find a lawyer near you who can help.
Or contact an attorney near you:
Content For You