Houston Bounty Hunter Charged With Sex Trafficking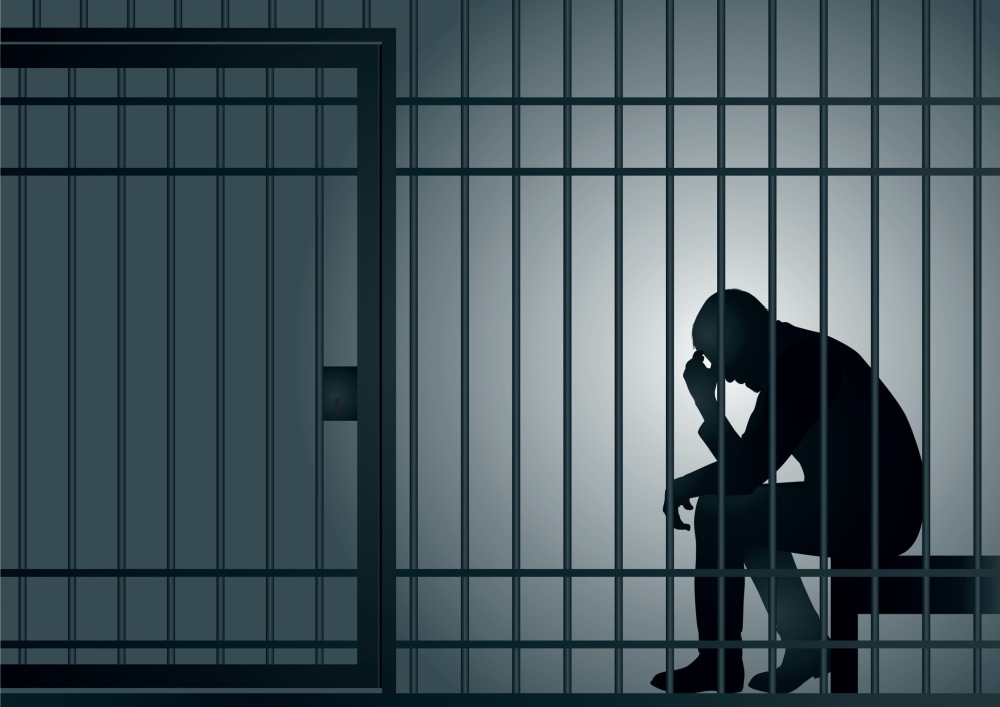 On December 7, 2017, bounty hunter Luis De Jesus Rodriguez and his girlfriend Helen Leon Mesa were indicted on charges of conspiracy to commit sex trafficking by force, fraud, visa fraud, and coercion. According to San Antonio news station KSAT, the allegations are based on the recruitment and exploitation of women, mainly Colombian nationals.
To persuade the women to accept their assistance in obtaining fraudulent visas, Rodriquez, who coined himself as "the best bounty hunter in Houston" and Mesa allegedly guaranteed them jobs and a better life. As a bounty hunter, Rodriquez, coercively presented himself to the women as law enforcement.
Alleged International Sex Trafficking Network
Rodriquez allegedly had quite a sophisticated operation in place. Once in the United States, the women were forced to sign contracts and work as dancers in a Houston nightclub. Eventually they were forced to perform sex acts.
According to the Department of Justice's statement released on December 8, 2017, the bounty hunter and Mesa "forced them into signing debt bondage contracts, ranging from $13,200 to $25,000. Rodriguez and Mesa also allegedly required victims to make daily payments of approximately $250 towards their debt." Additionally, the couple made threats of violence against the both the victim's and their families.
What Is Human Sex Trafficking?
Human trafficking is a modern-day form of slavery and a violation of the 13th Amendment of the U.S. Constitution. Trafficked men, women, and children are typically taken to brothels, escort services, massage parlors, strip clubs or hotels, and are prostituted on the streets or forced to participate in pornography. It is a federal crime as well as a crime in every state and a violation of international law. The definitions of sex trafficking vary slightly depending on the jurisdiction.
Under Federal law, Labor trafficking is the recruitment, harboring, transportation, provision, or obtaining of a person for labor or services, through the use of force, fraud, or coercion for the purposes of subjection to involuntary servitude, peonage, debt bondage, or slavery (22 USC § 7102).
The code also defines the meanings of involuntary servitude, debt bondage, coercion, and a commercial sex act, all of which are included in the allegations against Rodriguez and Mesa.
What Are the Penalties for Sex Trafficking?
Rodriguez and Helen Leon Mesa face up to 15 years to life in prison for the sex trafficking charges, in addition to 10 years on the visa fraud charges.
According to the National Conference of State Legislatures (NCSL), states implement enhancements of criminal penalties for trafficking crimes to deter the crime, especially when traffickers target vulnerable group, such as children, and involves the use of violence or coercion. Enhancements include raising the level of a felony that will impose significantly more prison time.
Who Do I Contact If I Have Information About Suspected Sex Traffickers?
The Polaris Project provides valuable information including "recognizing potential red flags" of sex traffic, maps of common sex trafficking activity, proposed and existing legislation to prevent trafficking, and a hotline number to contact if you suspect any human trafficking activity. You can also call the National Human Trafficking hotline at (888) 373-7888.
Also, Club Operators Against Sex Trafficking (COAST) assembled about 235 strip clubs and trained 13,000 workers, including dancers, bartenders, waiters, bouncers to fight sex trafficking. COAST can be an important resource for those working in the industry.
Related Resources:
You Don't Have To Solve This on Your Own – Get a Lawyer's Help
Meeting with a lawyer can help you understand your options and how to best protect your rights. Visit our attorney directory to find a lawyer near you who can help.
Or contact an attorney near you: