Justin Bieber's DUI Arrest: 5 Legal Lessons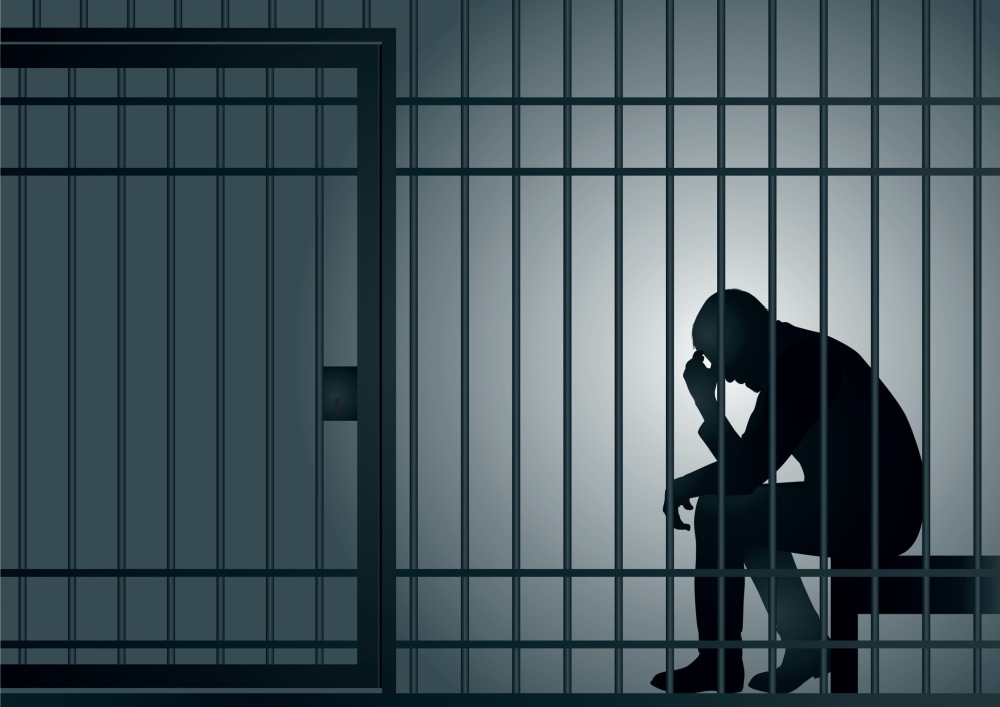 Justin Bieber couldn't keep himself out of trouble for long this year, as he was arrested Thursday morning on suspicion of a DUI in Miami Beach.
Police Detective Vivian Hernandez told the New York Daily News that the DUI charge was for "a combination of alcohol and narcotics."
Although it seems the "Boyfriend" singer isn't giving Beliebers much to "belieb" in anymore, these five legal lessons from Bieber's DUI arrest might help:
1. Legal Prescription and/or Pot + Driving = DUI.
No matter what the legal prescription drug is -- Xanax, Oxycontin, antihistamines, etc. -- driving while impaired by these drugs is totes illegal. The Biebs may have been a bit too forthcoming with Miami Beach law enforcement and blabbed that he had consumed "alcohol, prescription drugs and marijuana," reports the Daily News.
Any one of those three substances, including pot, can be grounds for a righteous DUI charge.
2. Being Uncooperative Doesn't Help.
Even "Legally Blonde" celebrities who have played lawyers on the big screen have forgotten this golden rule during arrests: Don't be a pain to the cops.
Bieber may have been playing it cool when he was arrested, but Miami Beach Police Sgt. Bobby Hernandez told the Daily News that the pop star didn't comply with officers' orders and "wouldn't take his hands out of his pockets."
Even non-violent resisting arrest is a crime, and although Bieber is no Gandhi, he was charged for it.
3. Pat-Downs Are Legal.
According to the Miami Beach police report, what directly contributed to Bieber's arrest on Thursday was his refusal to comply with an officer's pat-down after he was pulled over.
Although some pat-downs or frisks may be illegal, police can legally pat down a suspect for weapons. It doesn't matter that Bieber told police "I ain't got no f---ing weapons!," officers can still pat down a person for officer safety purposes, to make sure no weapons are being concealed.
4. Field Sobriety Tests Are Still Good Evidence.
After being arrested for resisting arrest and suspicion of DUI, Miami Beach police officers transported Bieber to a holding facility for a field sobriety test.
Sgt. Hernandez told the Daily News that he believed Bieber failed all five portions of the field sobriety test, making it very unlikely he'd be able to challenge it as evidence of his intoxication.
5. Keep Your Mouth Shut.
Comply with officer commands -- yes. Spout off about drug and alcohol use in a squad car -- no. You have the constitutional right to refuse to answer police questions, but officers don't have to stop listening if you drunkenly confess to them.
Even if there weren't a stack of evidence supporting Justin Bieber's DUI arrest, his alleged confession about consuming pot, alcohol, and prescription narcotics before driving would fill in the gaps.
After Bieber's arrest at 4:11 a.m., the pop star made an initial court appearance which was carried live on TV and online. Bieber's bail was set at $2,500 for resisting arrest, DUI, and driving with an expired Georgia driver's license.
Related Resources:
You Don't Have To Solve This on Your Own – Get a Lawyer's Help
Meeting with a lawyer can help you understand your options and how to best protect your rights. Visit our attorney directory to find a lawyer near you who can help.
Or contact an attorney near you: