Louisiana Deputy Convicted of Manslaughter in Shooting of Autistic Child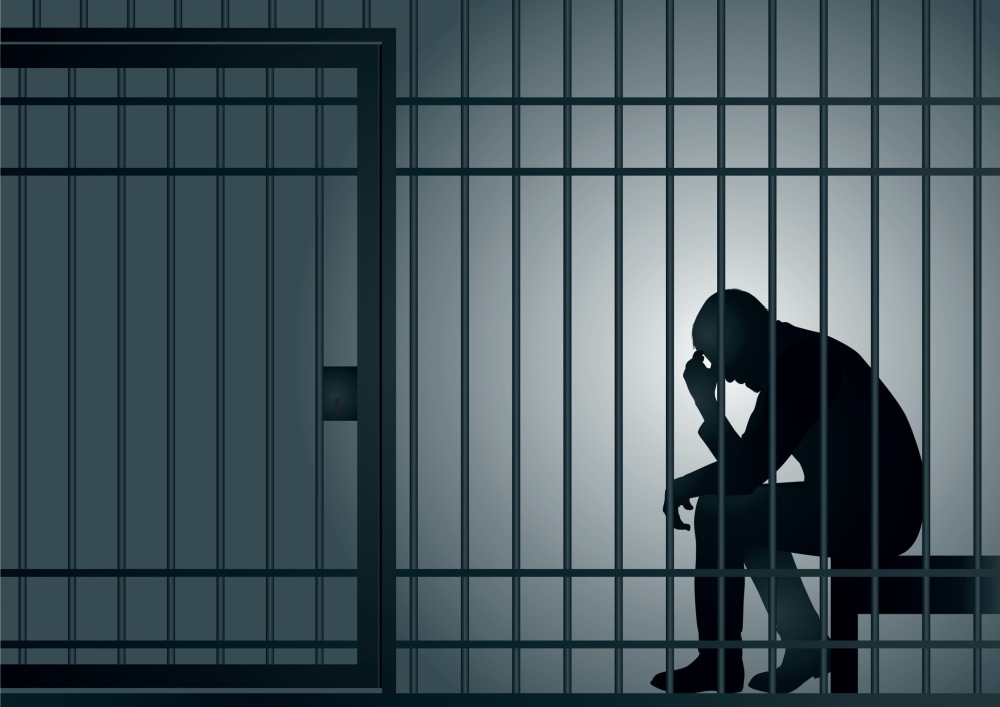 A Louisiana jury convicted a "moonlighting" deputy marshal of manslaughter and attempted manslaughter after a shooting that left a 6-year-old autistic boy dead and his father hospitalized. Former Marksville police officer and part-time city marshal Derrick Stafford, along with another officer, opened fire on Christopher Few's vehicle after he refused to pull over, striking Few in the head and chest, and killing his son, Jeremy Mardis, who was buckled in the passenger seat.
The shooting was captured on police body cameras, described by Louisiana State Police Colonel Mike Edmonson as "the most disturbing thing I've seen," and revealed the seedy side of Marksville's city budget politics to the world.
After the Shooting
The body camera footage of the incident was released last year, and for the faint of heart, we'll rely on CNN's description of the shooting:
The footage, which is very graphic in parts, shows a confused scene in which several officers discuss the situation and how best to proceed. An officer appears to say, "I don't know who all fired," to which another officer seems to respond, "I fired." The suspect, who is behind the wheel of a small white car, is hit but not killed. He presents his hands to the officers and eventually, slowly, crawls out of the car to lie on the asphalt
...
Two officers can be heard discussing what to do next. One says, "You want me to call state police?" The other responds, "No listen. Get all these people away. And block this off over here," gesturing to the road. A discussion about the suspect's condition ensues, and an officer says, "I never saw a kid in the car, bro." The officer wearing the camera says, "Yeah he's ahh...the kid is..." but doesn't finish his sentence. The officer who is wearing the camera eventually walks around to the passenger side of the vehicle, windows have been shattered. He shines his flashlight onto the child's inert body, which is in the front passenger seat, and speaks to him before checking his pulse. An officer can be heard vomiting off-camera. He later unbuckles the child's seatbelt, exclaiming "oh my God," before walking away.
It is believed that existence of the body camera footage is what led to the officers' quick arrest and Stafford's comparatively quick conviction -- jurors needed just three hours to come to a 10-2 guilty verdict.
Before the Shooting
Why officers pursued Few in the first place has been a subject of contention. Early reports that Few had an outstanding arrest warrant were refuted by state police, and recollections of the night's events are cloudy and contradictory. Few argued with his fiancée Megan Dixon at a bar earlier in the evening, so the pursuit could've been initiated by officers witnessing an altercation, or by Few approaching Dixon's car at a stoplight shortly thereafter. Muddying the waters still is Dixon's contention that Few and the other officer involved, Norris Greenhouse, had words over Greenhouse's visit to Dixon's house, allegedly telling the officer, "Don't come to my home again, or I'll hurt you."
Yet another unsavory aspect to the shooting was the status of Stafford and Greenhouse on duty that night. The two were marshals uncharacteristically tasked with traffic patrol by Marksville Marshal Floyd Voinche, in apparent defiance to Mayor John Lemoine, who was also involved in "petty political squabbling" with City Court Judge Angelo Piazza III. Up until three months before the shooting, local marshals did little more than serve court papers.
Greenhouse was also charged with second-degree murder and attempted second degree murder following the shooting. His trial is expected to begin in June.
Related Resources:
You Don't Have To Solve This on Your Own – Get a Lawyer's Help
Meeting with a lawyer can help you understand your options and how to best protect your rights. Visit our attorney directory to find a lawyer near you who can help.
Or contact an attorney near you: