Man Sentenced to 8 Years for Medical Marijuana in Mississippi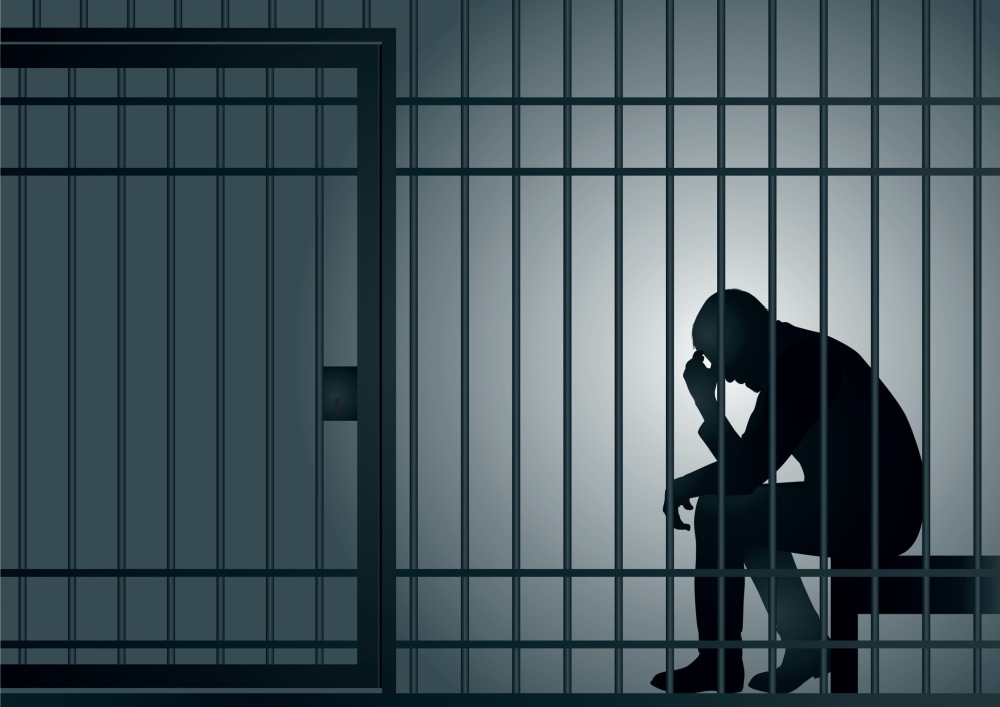 Patrick Beadle, a 46-year-old father of two, was sentenced to eight years in prison, without the possibility of parole, for possessing nearly three pounds of medicinal marijuana. He was pulled over for allegedly crossing a double-yellow line, and police found the weed during a routine search.
Beadle purchased the marijuana in Oregon to deal with knee pain management, where it is both medicinally and recreationally legal. But he continued to possess it in Mississippi, which allows only 30 grams of marijuana to be possessed by an individual, but forbidden in cars. The state has no medicinal marijuana exception.
Three Pounds? Those Are Some Big Doobies!
In Mississippi, possessing between one and five kilograms of marijuana carries a penalty between six and 24 years in jail and up to a $500,000 fine. Beadle had 2.89 pounds, which is just over one kilo. One might ask, "how many joints is that?" And of course, like all great questions, the answer is, it depends. But for sake of conversation, a typical cigarette contains abut 0.7 grams of tobacco. Converting to the Imperial system of measurement, that would equate to about 40 cigarettes in an ounce. Three pounds is 48 ounces.
So Beadle had about 1,920 joints worth of weed on him. This was well over 30 grams, in fact over one kilogram, in a car, and way more than enough for one person, bringing up the charge of drug trafficking. It is not hard to see how a Mississippi jury found Beadle guilty of drug trafficking, which carries a prison penalty without the possibility of parole, after deliberating less than a half-hour. Or is it?
Size Matters, but Is It Direct Evidence?
Prosecutors conceded at trial that the only evidence they had of trafficking was circumstantial, the large amount of pot Beadle had on him. None of the usual trafficking evidence was found, such as a scale, bags for distribution, large sums of money or weapons.
Beadle's attorneys urged Madison County Circuit Court Judge William Chapman to drop the trafficking charges, and sentence Beadle for simple possession instead, but Chapman declined. ACLU advocates claim that this is just another instance of racial bias against black men possessing drugs in Mississippi, citing a prior lawsuit whose discovery led to racist e-mails in Madison County's police department, putting down people of color.
In that suit, the ACLU also claims that non-whites are often subjected to unreasonable search and seizures, both in their homes, cars, and on the streets, in violation of the Fourth and 14th Amendments. And in this case, Beadle claims he didn't cross over the double yellow lines, therefore making this an unreasonable search, which led to the discovery of the marijuana stash.
If you feel that you or someone you love has been subjected to criminal drug charges, contact a drug crime attorney. A legal professional can inform you of current laws and trends in your area, and help you decide your best legal course of action.
Related Resources:
You Don't Have To Solve This on Your Own – Get a Lawyer's Help
Meeting with a lawyer can help you understand your options and how to best protect your rights. Visit our attorney directory to find a lawyer near you who can help.
Or contact an attorney near you: