Michael Cohen, Trump's Former Lawyer and Fixer, Is Going to Prison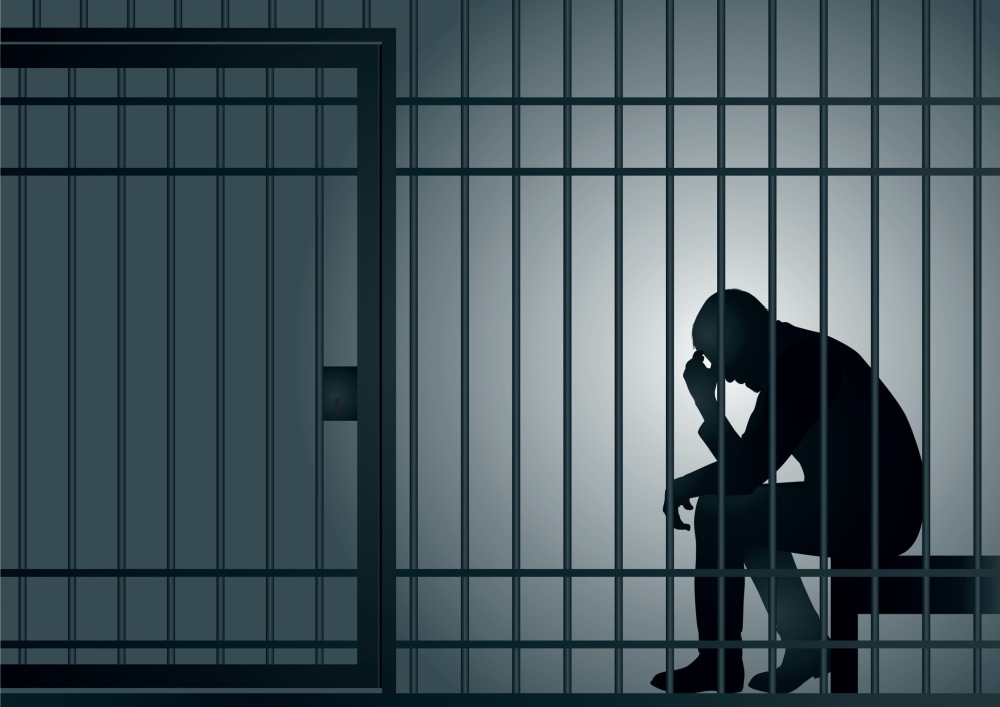 Michael Cohen, the man who claims he covered up the president's "dirty deeds," was sentenced to three years in prison this morning for his role in funneling hush money to two Donald Trump mistresses in the run-up to the 2016 election. The former lawyer and "fixer," also received a two-month sentence for lying to Congress regarding Trump's business dealings in Russia, which he will be able to serve concurrently.
This is big news, of course, but the questions naturally turn to: What does Trump think, and how will this affect the presidency?
If It's Broken...
"Today is one of the most meaningful days of my life," Cohen told the court before he was sentenced, continuing:
"The irony is today is the day I'm getting my freedom back ... I have been living in a personal and mental incarceration ever since the fateful day that I accepted the offer to work for a famous real estate mogul whose business acumen I truly admired ... Recently the president tweeted a statement calling me weak and he was correct. Time and time again I felt it was my duty to cover up his dirty deeds rather than listen to my voice."
Federal prosecutors had been seeking "a substantial term of imprisonment" for Cohen, citing several distinct federal crimes and a "pattern of deception." Along with the three-year prison term, Cohen owes restitution in the amount of $1.4 million, and will be forced to forfeit $500,000 and pay a $50,000 fine.
All the President's Lawyers
As of this posting, the president has been uncharacteristically mum on Twitter, his venue of choice for airing grievances about the multiple investigations implicating him, his administration, his critics, and his presidential campaign. Luckily, we already have some of his thoughts on Cohen, and his role in the hush money investigation:
The New York Times and a third rate reporter named Maggie Haberman, known as a Crooked H flunkie who I don't speak to and have nothing to do with, are going out of their way to destroy Michael Cohen and his relationship with me in the hope that he will "flip." They use....

-- Donald J. Trump (@realDonaldTrump) April 21, 2018
Mr. Cohen, an attorney, received a monthly retainer, not from the campaign and having nothing to do with the campaign, from which he entered into, through reimbursement, a private contract between two parties, known as a non-disclosure agreement, or NDA. These agreements are.....

-- Donald J. Trump (@realDonaldTrump) May 3, 2018
...very common among celebrities and people of wealth. In this case it is in full force and effect and will be used in Arbitration for damages against Ms. Clifford (Daniels). The agreement was used to stop the false and extortionist accusations made by her about an affair,......

-- Donald J. Trump (@realDonaldTrump) May 3, 2018
...despite already having signed a detailed letter admitting that there was no affair. Prior to its violation by Ms. Clifford and her attorney, this was a private agreement. Money from the campaign, or campaign contributions, played no roll in this transaction.

-- Donald J. Trump (@realDonaldTrump) May 3, 2018
If anyone is looking for a good lawyer, I would strongly suggest that you don't retain the services of Michael Cohen!

-- Donald J. Trump (@realDonaldTrump) August 22, 2018
"Michael Cohen asks judge for no Prison Time." You mean he can do all of the TERRIBLE, unrelated to Trump, things having to do with fraud, big loans, Taxis, etc., and not serve a long prison term? He makes up stories to get a GREAT & ALREADY reduced deal for himself, and get.....

-- Donald J. Trump (@realDonaldTrump) December 3, 2018
....his wife and father-in-law (who has the money?) off Scott Free. He lied for this outcome and should, in my opinion, serve a full and complete sentence.

-- Donald J. Trump (@realDonaldTrump) December 3, 2018
Former Deputy Solicitor General under President Barack Obama, Neal Katyal, took to Twitter to point out that, "In most jurisdictions, subordinates who carry out felonies at the direction of their boss get lower criminal sentences than the boss," so the sentencing was "bad news for Trump." But as of yet, no criminal charges have been filed against the president.
Related Resources:
You Don't Have To Solve This on Your Own – Get a Lawyer's Help
Meeting with a lawyer can help you understand your options and how to best protect your rights. Visit our attorney directory to find a lawyer near you who can help.
Or contact an attorney near you:
Content For You