Okla.'s Botched Execution: What Went Wrong?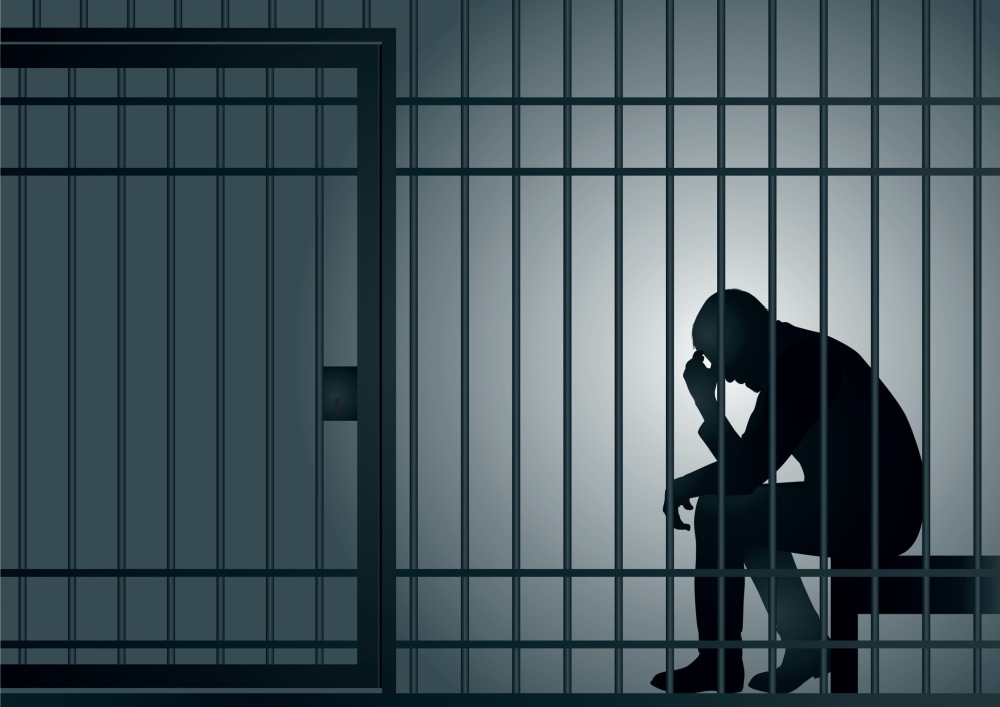 A botched execution in Oklahoma led to the grisly death of a Death Row inmate on Tuesday.
There had actually been two executions set for Tuesday, but after Clayton D. Lockett suffered complications in the execution chamber and later died of a heart attack, the planned execution of Charles F. Warner was stayed, reports The New York Times.
What went wrong in this Oklahoma execution?
Death Row Drug Secrecy
Like many states, Oklahoma uses three drugs to sedate, immobilize, and stop breathing inmates scheduled for execution. The first drug of the trio, the anesthetizing agent, has been in short supply in many states, leaving states to get "creative" about the sources of the drugs.
Some states that perform executions, like Oklahoma, have laws or policies that shield or keep secret the sources of the drugs used in executions. According to The Associated Press, Lockett was administered a combination of midazolam (an anesthestic), vecuronium bromide (a paralytic), and potassium chloride (which is supposed to stop the heart).
Both Lockett and Warner had sued over the right to know the source of the drugs administered to kill them, but the Oklahoma Supreme Court ruled that the two Death Row inmates were not entitled to this information. In a 5-4 decision, Oklahoma's highest court denied any constitutional claim to the source of execution drugs; as one concurring justice explained, "if they were being hanged, they would have no right to know whether it be cotton or nylon rope," reports USA Today.
Drugs Improperly Administered?
Although the source of drugs used on Lockett remains legally opaque, the director of corrections for the execution alleges the "method of administration" was flawed, not the drugs, reports the Times.
While Lockett was expected to quietly die as the three drugs were administered, he instead began twitching, mumbling, and attempting to rise. According to the Times, prison officials then "pulled a curtain" to conceal the execution chamber and discovered "drugs were no longer flowing into Mr. Lockett's vein."
Dean Sanderford, a lawyer for Lockett, described the scene as "torture," and Gov. Mary Fallin has called on the Department of Corrections to review Lockett's execution procedures. The difficulty with the three-drug cocktail is one of many reasons why some states like Ohio have adopted a single shot protocol.
It may be too late for Lockett, but Gov. Fallin agreed to a 14-day stay of execution for Warner, who may have good reason to renew his challenges to Oklahoma's execution procedures.
Related Resources:
You Don't Have To Solve This on Your Own – Get a Lawyer's Help
Meeting with a lawyer can help you understand your options and how to best protect your rights. Visit our attorney directory to find a lawyer near you who can help.
Or contact an attorney near you:
Content For You