Paul Manafort Sentenced to Federal Prison, Faces New State Charges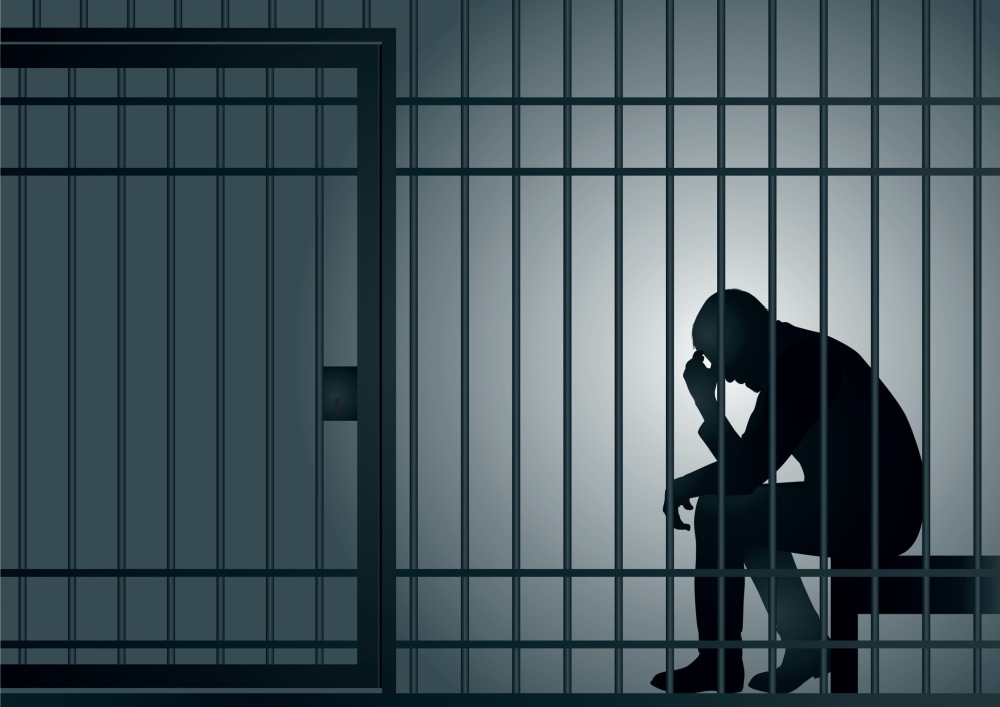 Two federal judges have sentenced President Donald Trump's former campaign manager Paul Manafort to a combined seven and a half years in prison for assorted financial crimes, conspiracy against the United States and conspiracy to obstruct justice. And his troubles may not be over yet.
Minutes after his second sentence was handed down today, state prosecutors in New York announced Manafort has been indicted on multiple felony counts relating to financial fraud.
Federal Fraud and Felonies
Last week, Judge T.S. Ellis III sentenced Manafort to just 47 months in prison after he was convicted of eight counts including filing false tax returns, bank fraud, and failure to report foreign assets. Prosecutors had been seeking a sentence between 19 and 24 years, but Judge Ellis declared Manafort had lived "an otherwise blameless life," when delivering the ruling.
Judge Amy Berman Jackson was not so sparing. "It is hard to overstate the number of lies and the amount of fraud and the extraordinary amount of money involved," Judge Jackson opined regarding the conspiracy charges against Manafort. She also found that he repeatedly lied to special counsel Robert Mueller's investigators after promising to cooperate. "The dissembling in this courtroom began with the bond proceedings," she added, "and it never abated."
Jackson sentenced Manafort to about six years in prison, but this sentence can be served concurrently with Ellis's prior sentence, so Manafort is facing around 90 months -- or seven and a half years -- behind bars.
When it came to the issue of cooperation with Russian intelligence operatives to impact the 2016 presidential election, Manafort's lawyer Kevin Downing stated confidently after today's sentencing: "For anyone who was in the courtroom today, what I'm about to say will not be a surprise: Judge Jackson conceded that there was absolutely no evidence of any Russian collusion in this case. So that makes two courts -- two courts have ruled no evidence of any collusion with any Russians."
But that's not entirely accurate. "The 'no collusion' refrain that runs through the entire defense memorandum is unrelated to matters at hand," Judge Jackson admonished. "The 'no collusion' mantra is simply a non sequitur." "It's not particularly persuasive to argue that an investigation hasn't found anything when you lied to the investigators," Jackson noted, and added, "The 'no collusion' mantra is also not accurate, because the investigation is still ongoing."
State of the Pardon
Another investigation that is still ongoing is into Manafort's role in a mortgage fraud scheme in New York. A grand jury indicted Manafort on multiple felony fraud charges, including:
Residential Mortgage Fraud;
3 Counts of Attempted Residential Mortgage Fraud in the First Degree;
3 counts Falsifying Business Records in the First Degree; and
8 counts Scheme to Defraud in the First Degree.
As rumors of a Trump pardon for Manafort have swirled, the state charges could be seen as a response: while the president can pardon someone of federal crimes, he cannot similarly set aside state criminal convictions.
Related Resources:
You Don't Have To Solve This on Your Own – Get a Lawyer's Help
Meeting with a lawyer can help you understand your options and how to best protect your rights. Visit our attorney directory to find a lawyer near you who can help.
Or contact an attorney near you: