Report Suggests Prison Rape, Often By Corrections Staff, Widespread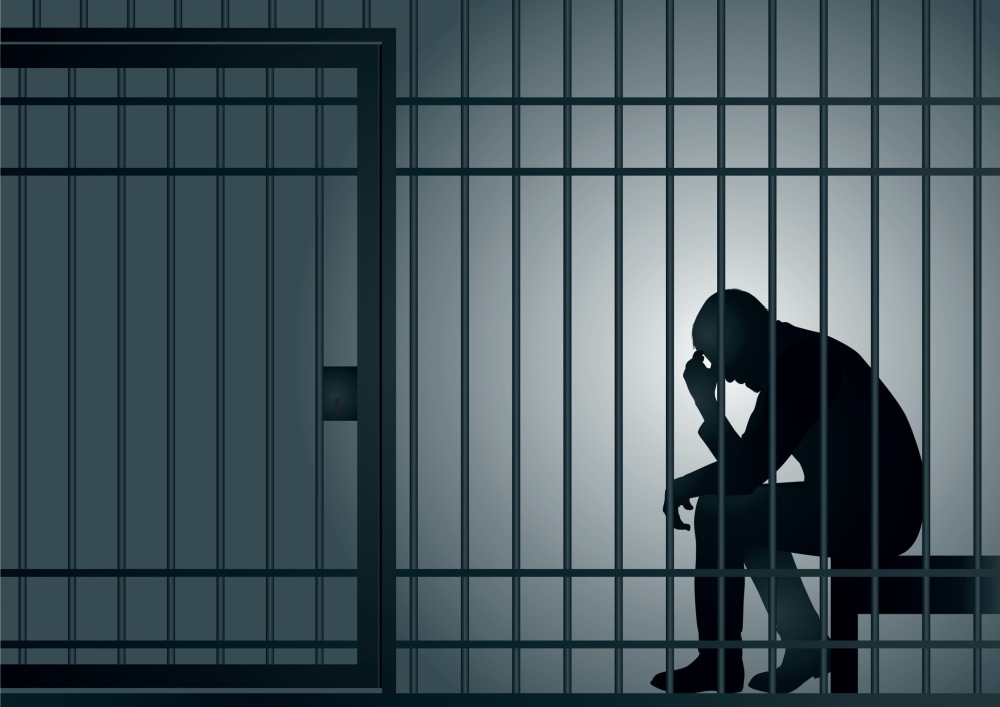 Will States Implement Suggested Standards?
Prison rape has sometimes been viewed as an "inevitable feature of confinement", but a report from the National Prison Rape Elimination Commission makes clear that the problem is actually a pervasive blight on the justice system, one "with life-altering consequences for victims." Indeed, survey results suggest that over 60,000 inmates across the nation were sexually abused in a 12-month period. Perhaps just as alarmingly, more prisoners reported abuse by staff than abuse by other prisoners!
The report's summary had the following 9 key findings, noting the urgent need for action:
"1) Protecting prisoners from sexual abuse remains a challenge in correctional facilities across the country. Too often, in what should be secure environments, men, women, and children are raped or abused by other incarcerated individuals and corrections staff...

2) Sexual abuse is not an inevitable feature of incarceration. Leadership matters because corrections administrators can create a culture within facilities that promotes safety instead of one that tolerates abuse...

3) Certain individuals are more at risk of sexual abuse than others. Corrections administrators must routinely do more to identify those who are vulnerable and protect them in ways that do not leave them isolated and without access to rehabilitative programming...

4) Few correctional facilities are subject to the kind of rigorous internal monitoring and external oversight that would reveal why abuse occurs and how to prevent it. Dramatic reductions in sexual abuse depend on both...

5) Many victims cannot safely and easily report sexual abuse, and those who speak out often do so to no avail. Reporting procedures must be improved to instill confidence and protect individuals from retaliation without relying on isolation. Investigations must be thorough and competent. Perpetrators must be held accountable through administrative sanctions and criminal prosecution...

6) Victims are unlikely to receive the treatment and support known to minimize the trauma of abuse. Correctional facilities need to ensure immediate and ongoing access to medical and mental health care and supportive services...

7) Juveniles in confinement are much more likely than incarcerated adults to be sexually abused, and they are particularly at risk when confined with adults. To be effective, sexual abuse prevention, investigation, and treatment must be tailored to the developmental capacities and needs of youth...

8) Individuals under correctional supervision in the community, who outnumber prisoners by more than two to one, are at risk of sexual abuse. The nature and consequences of the abuse are no less severe, and it jeopardizes the likelihood of their successful reentry...

9) A large and growing number of detained immigrants are at risk of sexual abuse. Their heightened vulnerability and unusual circumstances require special interventions..."
The report also included standards to remedy the problems which are "customized" to the various conditions of confinement. The AP noted that the standards are being submitted to Attorney General Eric Holder. Once they become final, states will have to implement them within one year, or face the prospect of losing some of their federal prison funding. The big question might be whether states may opt to lose that funding, in light of the potential costs accompanying compliance.
You Don't Have To Solve This on Your Own – Get a Lawyer's Help
Meeting with a lawyer can help you understand your options and how to best protect your rights. Visit our attorney directory to find a lawyer near you who can help.
Or contact an attorney near you: