'Country of Origin' Labeling Not Compelled Speech, D.C. Cir. Rules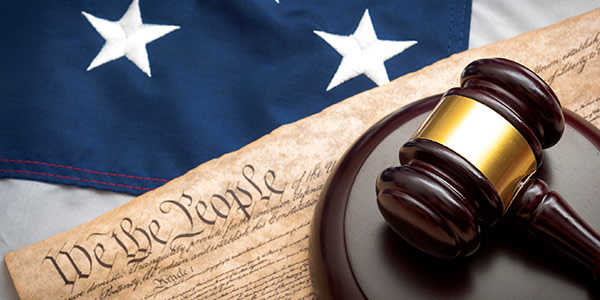 Americans aren't too keen on mystery meat, and thankfully, the U.S.D.A. is backing us up on that. On the second go around, the D.C. Circuit upheld a country-of-origin labeling rule for meat products, finding that the rule did not compel meat producers to speak.
With only one option left, we'll have to wait and see if the plaintiff will seek redress from the U.S. Supreme Court. Until then, let's look at the legal backdrop.
Country-of-Origin Labeling
U.S. law requires that meat product labels designate the country-of-origin (known as Country of Origin Labeling, or "COOL"). In 2013, the U.S.D.A. adopted a rule that required more specificity in labeling. Rather than just listing countries of origin, under the new rule, labels needed to indicate the countries of origin for each production step -- that is, the label had to list where the animal was born, raised, and slaughtered.
The American Meat Institute ("AMI") and other meat industry trade associations challenged the rule, arguing the rule was a violation of the First Amendment and U.S. law.
Want to spend more time practicing, and less time advertising? Leave the marketing to the experts.
The D.C. Circuit Opinion
In district court, AMI sought a preliminary injunction preventing the enforcement of the revised labeling rule. The district court denied the motion.
On appeal, the D.C. Circuit Court agreed, finding that AMI was unlikely to succeed on the merits. On April 4, 2014, the order of the D.C. Circuit was vacated, and AMI's petition for en banc review was granted.
The En Banc Opinion
In a 9-2 decision, written by Judge Williams, the D.C. Circuit reinstated the judgment and opinion of the three judge panel. The full panel chose to examine AMI's claims under the lower standard set forth in Zauderer v. Office of Disciplinary Counsel, and held that a disclosure mandate can be upheld even when "government interests in addition to correcting deception" were at play. Two concurring and two dissenting opinions were also filed.
AMI Interim President and CEO James H. Hodges was "disappointed" with the D.C. Circuit Court's opinion and stated, "We have maintained all along that the country of origin rule harms livestock producers and the industry and affords little benefit to consumers. This decision will perpetuate those harms. ... We will evaluate our options moving forward."
Since they already rolled the dice on the en banc review option, it seems the only option they have left is to appeal to the U.S. Supreme Court. We'll see if they file a petition for cert.
Related Resources:
Content For You