Denial of Attorney's Fees Based on Retroactive Application of OPEN Government Act Affirmed, and Education and Government Benefits Matters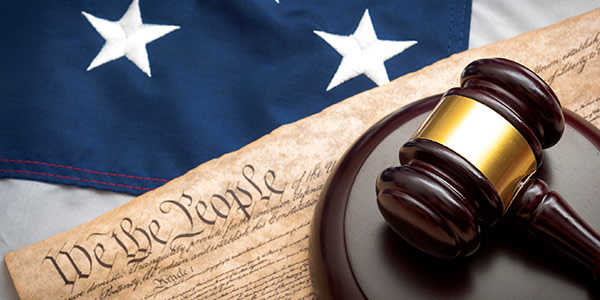 Davis v. Dep't of Justice, No. 09-5189, concerned a FOIA action seeking access to tape recordings made during an FBI investigation of a New Orleans mob boss. The court of appeals affirmed the denial of plaintiff's motion for attorney's fees, holding that the OPEN Government Act of 2007 did not retroactively allow plaintiff to recover fees.
District of Colum. v. Doe, No. 09-7026, involved an action claiming that a hearing officer exceeded his authority under the Individuals with Disabilities Education Act in modifying a disciplinary order imposed on defendant's child. The court of appeals reversed summary judgment for plaintiff, on the ground that the hearing officer modified the student's punishment only after finding that class exclusion would deny them a Free Appropriate Public Education.
In Judicial Watch, Inc. v. Bureau of Land Mgmt., No. 08-5379, a Freedom of Information Act action, the D.C. Circuit vacated an attorney's fees award to plaintiff and against the Bureau of Land Management, on the ground that the application of the 2007 Open Government Act to the case would have impermissible retroactive effects.
St. Luke's Hosp. v. Sebelius, No. 09-5352, concerned an action challenging the Secretary of Health and Human Services' denial of plaintiff's claim for reimbursement regarding a $2.9 million loss allegedly incurred by a Medicare provider when it merged with plaintiff through a "statutory merger." The court of appeals affirmed summary judgment for defendant, on the grounds that 1) the parties involved bargained in good faith and the consideration tendered reasonably reflected fair market value; and 2) the Secretary's application of the reasonable consideration requirement to the merger was not an impermissible retroactive imposition of a new standard as set out in PM A-00-76.
Related Resources
Full Text of Davis v. Dep't of Justice, No. 09-5189
Full Text of District of Colum. v. Doe, No. 09-7026
Full Text of Judicial Watch, Inc. v. Bureau of Land Mgmt., No. 08-5379
Full Text of St. Luke's Hosp. v. Sebelius, No. 09-5352
Content For You