Entergy Arkansas, Mississippi Win Exit Fees Challenge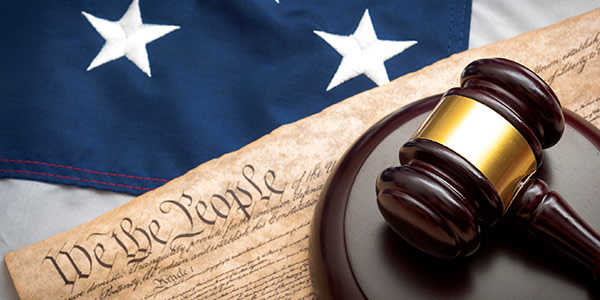 The D.C. Circuit Court of Appeals ruled this week that Arkansas and Mississippi Entergy companies don't have to pay exit fees for opting out of a decades-old Entergy agreement, reports The Associated Press.
The Entergy System Agreement establishes the operating framework for the six Entergy companies servicing Arkansas, Louisiana, Mississippi, and Texas (the Operating Companies).
The agreement sets forth a rate schedule administered by Federal Energy Regulatory Commission and creates a centralized process for determining when and where the Operating Companies will build new power plants. By the express terms of the agreement, each Operating Company assumes responsibility for the costs of building and operating plants in its own area and retains the rights to the energy those plants produce.
Each party to the agreement must also make any excess capacity available "to its sister companies as a backstop for when demand exceeds self-generated supply."
In 1982, FERC interpreted the agreement to require that the cost of producing electricity be "roughly equal" among the Operating Companies. Production costs, however, are likely to be unequal because the Operating Companies use different types of fuel.
For example, Entergy Arkansas relies primarily on coal, whereas Entergy Louisiana and Entergy Gulf States rely more heavily on natural gas.
In order to satisfy the agreement's equality mandate, FERC requires the Operating Companies with lower production costs to make payments to those with higher expenses.
In 2005, FERC concluded that customers of Entergy Arkansas — which has relied heavily on nuclear, coal and hydroelectric plants — did not pay a fair share of the costs of generating power. The ruling resulted in rate cuts for other Entergy utilities, which were being affected by the then-high cost of using natural gas to generate electricity.
Entergy Arkansas and Entergy Mississippi decided the Agreement wasn't all it was cracked up to be, so they gave notice that they were bailing out. In 2009, FERC accepted their notices and issued orders concluding that the agreement required no additional conditions on the withdrawals.
Louisiana's Public Service Commission and the New Orleans City Council claimed that Entergy Arkansas and Entergy Mississippi should be forced to pay exit fees. FERC disagreed, finding that there was nothing in the agreement requiring such fees.
The D.C. Circuit Court of Appeals upheld FERC's decision on Tuesday, finding that the Commission's interpretation of the agreement was reasonable.
For those of you who live and breathe energy policy, this case isn't quite over. The D.C. Circuit Court of Appeals noted, "Our decision today reaches only the obligation of withdrawing Companies under the Agreement. As FERC noted, it must still review the post-withdrawal arrangements to ensure that they are just, reasonable, and not unduly discriminatory."
Related Resources:
Content For You