Esquire Wins Battle for Satire in 'Birther' Suit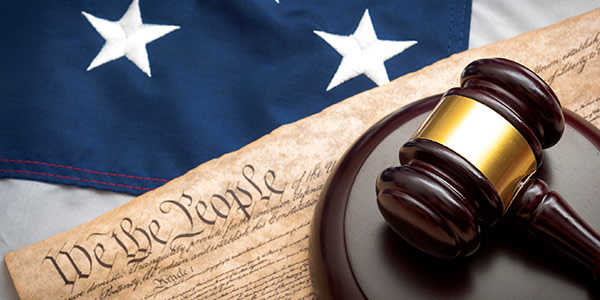 The D.C. Circuit ruled for Esquire Magazine on Tuesday, putting the final nail in a defamation suit against the publication for satirizing a "birther" book's release.
Larry Klayman, the attorney for "birther" publisher and conservative website founder Joseph Farah, called the court's decision to uphold the lower court's dismissal of the case "dishonest," reports Examiner.com.
What exactly did the court think of Esquire's article?
Esquire Article Is Protected Speech
The fight between Esquire and Farah began back in 2011, when Esquire published an article by Mark Warren on its website lambasting the release of a book by Jerome Corsi (and published by Farah's WorldNetDaily (WND) Books) entitled "Where's the Birth Certificate? The Case that Barack Obama is not Eligible to Be President."
Corsi and Farah filed suit against Esquire shortly thereafter in D.C. district court, claiming that the article amounted to defamation stemming from false claims that the pair had disavowed the book and called for its recall. The district court dismissed the case on the strength of Esquire's 12(b)(6) motion, ruling that the satire presented in Warren's article was not actionable defamation.
We reported in October that Farah had appealed the court's decision to the D.C. Circuit, and after almost two months since oral arguments, the court upheld the dismissal.
The key for the Farah v. Esquire court was that the article -- much like the content on The Onion's website -- was so clearly "fake news" that it couldn't possibly be taken as anything other than parody. And when satire enters the defamation analysis, a court must ask what the statement in question is actually asserting.
Here the D.C. Circuit found it convincing that the Esquire piece was not truly attesting that Farah actually said " "I cannot in good conscience publish [Corsi's book] and expect anyone to believe it," but rather that it was making a comment on Corsi and Farah's political beliefs through satire. And that is protected speech.
And Then the Lanham Act ...
Proving that "birthers" -- like Goonies -- never say "die," the court also addressed Farah's strange claim that the Esquire article violated the Lanham Act.
The Lanham Act prohibits a whole slew of deceptive trade practices, ranging from false advertising to trademark infringement. Because Esquire and WND compete -- at least in Farah's mind -- for the same audience, he viewed the Warren piece as commercial speech intended to confuse consumers.
Here's the problem: Esquire isn't really a competitor in the case of this book and the post wasn't commercial speech.
Bottom Line
The D.C. Circuit affirmed that writers can use satire to comment on political ideals without being sued out the wazoo. Amen to that!
Related Resources:
Content For You