No More Delay for Attorney General Elections, CJA Applications Due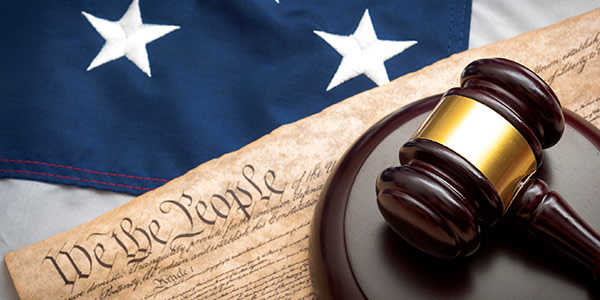 The District of Columbia has some positions open for attorneys, so get your resumes ready. To start, the District of Columbia election for Attorney General has proven contentious with the public and politicians at odds about when the election should take place.
And in less controversial job hunting, the D.C. Court of Appeals has announced that the application period for the Criminal Justice Act Panel is now open.
Want to spend more time practicing, and less time advertising? Leave the marketing to the experts.
D.C. Attorney General Elections
Four years ago, the citizens of the District of Columbia passed a charter amendment that provided that elections for the D.C. Attorney General would be held "after January 1, 2014." Last year, the D.C. Council passed a law extending the time for the vote for Attorney General to a date not before January 1, 2018. Paul Zuckerberg, an attorney who was going to run for the position, initiated litigation claiming that the D.C. Council could not change the date of the election, and acted illegally by doing so, reports The Washington Post.
The district court dismissed the case for failure to state a claim, and the D.C. Circuit reversed. The court stated, "we conclude that a far more natural reading of 'shall be after January 1, 2014' is that an election for the District's Attorney General must be held in 2014." The court further added that if the election could not be held in 2014, "it must be held as soon thereafter in 2015 as is practically possible." Attorneys for the D.C. Council have stated that they will seek en banc review, says the Post.
CJA Panel Applications
The District of Columbia Court of Appeals has opened the application period for membership on the Criminal Justice Act Panel, comprised of attorneys assigned "to represent indigent appellants in criminal appeals." If you are bilingual, you may be in luck as the court is has stated a specific "need for bilingual attorneys."
If you are interested in applying, you must submit four copies of the application, and four copies of your writing sample to the address below. You can find a copy of the CJA application for new and returning members, as well as accompanying documentation online.
Attorneys currently serving on the CJA Panel are invited to reapply, and are reminded to submit their CLE documentation.
District of Columbia Court of Appeals
Attn: Rosanna Mason, Staff Counsel
430 E Street, N.W.
Washington, D.C. 20001
Applications are due no later than July 18, 2014, and decisions will be made by the end of August 2014. Best of luck to all applicants.
Related Resources:
Content For You