8th Cir. Reverses Summary Judgment in Sammy Hagar Defamation Suit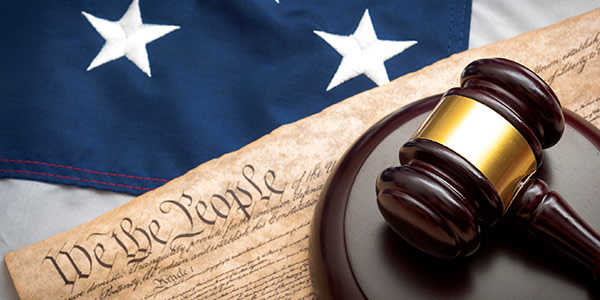 This one's a doozy.
Jane Doe met Sammy Hagar in 1983 when she was working as a Playboy bunny at the Playboy Club in Lansing, Michigan. In 1988, Doe told Hagar she was pregnant and he was the father, which he denied, but signed an agreement with Doe, anyway. The child was born, but died shortly afterward. In a 2011 autobiography, Hagar said that the paternity claim was just an attempt to extort money out of him and he doubts there ever was a baby at all. Doe sued for defamation. The district court granted summary judgment for Hagar. In a ruling today, the Eighth Circuit reversed some of that summary judgment.
I think that about sums it up.
Libel Per Se
The Eighth Circuit reversed the grant of summary judgment to Hagar on Doe's first claim, libel per se. "An accusation that a person is a liar" is defamatory as a matter of law in Iowa, where the case was filed. The statements were also published. But the question remained whether the statements were "of and concerning" Doe; she wasn't identified by name in the book.
Nevertheless, Doe's friends and family members - as well as others familiar with the situation -- recognized her as the person Hagar mentioned in the book. In Iowa, evidence extrinsic to the defamatory statements is permitted to "ascertain the subject of the defamatory statements."
Though Hagar insisted that the statements were substantially true, when truth is raised as a defense, then the truth or falsity of the statements raise a factual dispute -- meaning summary judgment wasn't appropriate.
False Light Invasion of Privacy
The tort of invasion of privacy requires "publicity" of the claim, meaning the claim is made public, such as through distribution in a communication medium that is likely to reach the public at large. While the concealment of Doe's identity means that the public at large isn't likely to know who she is, the court found "questions of fact exist as to whether the challenged statements were sufficiently publicized."
Breach of Contract
Yes, contract breach is here, too! The agreement Doe and Hagar signed contained a confidentiality provision. In his book, Hagar mentioned that he paid her money. In fact, he had: the agreement provided that Hagar would pay her $7,000 to support her during the pregnancy, with a paternity test once the child was born. The court found that Hagar's passing reference to paying Doe breached the confidentiality clause of the contract.
I guess Hagar just can't get no satisfaction. Wait -- wrong band.
After winning this appeal, Jane Doe must be at the top of the world. (Yeah, that's the ticket.)
Related Resources:
Content For You