Criminal, Government Benefits and Immigration Matters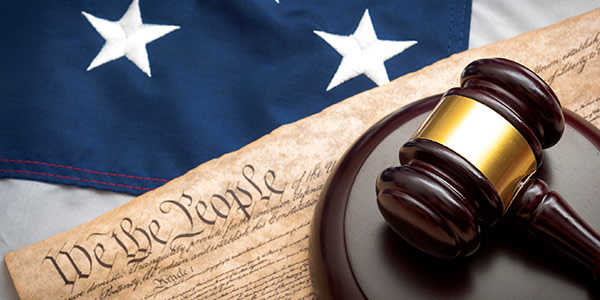 The Eighth Circuit decided two criminal matters, one immigration case and another concerning social security disability benefits.
In US v. Bolden, No. 08-3835, the court of appeals affirmed defendants' drug conspiracy convictions and sentences on the grounds that: 1) the district court did not abuse its discretion in erring on the side of caution by dismissing a juror when the juror had contact with an interested third party whose identity was known to the juror; 2) evidence that a defendant acted as a source and facilitated a transaction was sufficient for a conviction under the distribution statute; 3) given that defendant did not object to the drug quantity findings at sentencing, and that the evidence at trial supported amounts close to those in the presentence investigation report upon which the district court relied, the findings were adequate under the circumstances; and 4) the evidence at trial showed that defendant recruited members of the conspiracy and directed those members to distribute drugs.
Freeman v. Holder, No. 09-1006, involved a petition for review of the denial of petitioner's motion to reopen his removal proceedings. The court of appeals denied the petition on the grounds that: 1) since a 209(c) waiver only dealt with waiving grounds for inadmissibility for the purpose of seeking adjustment of status, the waiver petitioner placed in the record had no bearing on whether he was removable for his conviction; 2) petitioner was provided with ample notice of the consequences of a failure to appear; and 3) a proposed witness's testimony would not have changed the outcome of the case, and he was not denied due process.
Wildman v. Astrue, No. 09-1521, involved a petition for review of the denial of social security disability benefits. The court of appeals denied the petition on the grounds that: 1) the Administrative Law Judge (ALJ) did not err in discounting a physician's opinion because it was conclusory and failed to account for petitioner's unjustified noncompliance; 2) the ALJ did not err when he discounted petitioner's testimony regarding her limitations due to her noncompliance; and 3) the ALJ properly considered and weighed the available medical evidence and petitioner's testimony.
In US v. Granados, No. 09-1570, the court affirmed defendant's drug conspiracy conviction and sentence, on the grounds that 1) the police were justified in entering defendant's room without a warrant because of their reasonable belief that it was necessary to protect the general public, hotel guests and employees; 2) the mere fact some of the men in a police lineup had facial hair like defendant did not, standing alone, indicate that the lineup was suggestive; and 3) the government gave racially neutral reasons for exercising its peremptory challenges to all three of the potential jurors defendant claimed the government struck in violation of Batson.
Relevant Resources
Content For You