Eighth Circuit Reduces 'Unconstitutional' Tony Alamo Judgment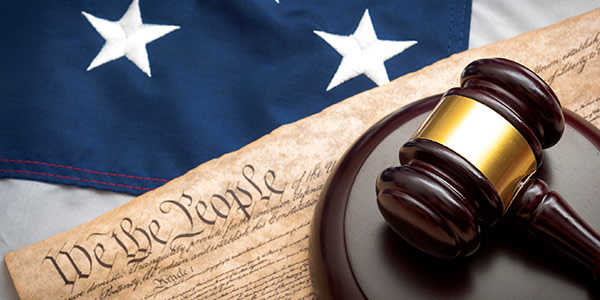 The Eighth Circuit Court of Appeals reduced a judgment against Tony Alamo this week, finding that the judgment exceeded the single-digit ratio between punitive and compensatory damages that the Supreme Court encourages, reports the Arkansas News Bureau.
Last year, a jury found Alamo liable for battery, outrage and conspiracy and awarded two men $33 million each for the abuse they suffered as children while members of the Tony Alamo Christian Ministries. The Eighth Circuit reduced the awards to $12 million each.
Tony Alamo, (real name: Bernie Lazar Hoffmare) challenged the jury award, arguing that he was not liable for damages because the First Amendment allows him to exercise his religion freely. The Eighth Circuit rejected that argument, noting that the Supreme Court ruled in Feiner v. New York that the state has the power to prevent or punish acts if a religious practice physically injures others."
The appellate court, however, was more receptive to Alamo's argument that the punitive damages award was grossly excessive.
Punitive damages are grossly excessive if they "shock the conscience" or "demonstrate passion or prejudice on the part of the trier of fact." To determine whether the punitive award shocked the conscience or demonstrated prejudice, the Eighth Circuit used the Supreme Court's BMW of North America, Inc. v. Gore three-step analysis and examined:
The degree of reprehensibility of the defendant's conduct;
The disparity between actual or potential harm suffered and the punitive damages award (often stated as a ratio between the amount of the compensatory damages award and the punitive damages award); and
The difference between the punitive damages award and the civil penalties authorized in comparable cases.
Here, the second step proved critical.
In Alamo's case, there was a 10:1 ratio between the punitive and compensatory damages, ($30 million in punitive damages, $3 million in compensatory damages).
Though the Supreme Court has "consistently rejected the notion that the constitutional line is marked by a simple mathematical formula … in practice, few awards exceeding a single-digit ratio between punitive and compensatory damages, to a significant degree, will satisfy due process." A higher ratio may be justified when the injury is hard to detect or the monetary value of non-economic harm is difficult to determine. Conversely, a lesser ratio can reach the outermost limit of the due process guarantee when compensatory damages are substantial.
In this case, the Eighth Circuit found that the compensatory damages awarded to each plaintiff were substantial, and reasoned that the Supreme Court had previously concluded that an award of more than four times the amount of compensatory damages might be "close to the line of constitutional impropriety."
While the Eighth Circuit found Alamo's conduct "exceptionally reprehensible" the three-judge panel held that it would be unconstitutional to let the punitive damages stand.
Related Resources:
Content For You