Eighth Circuit Sides with Insurer in 'Overriding Cause' Dispute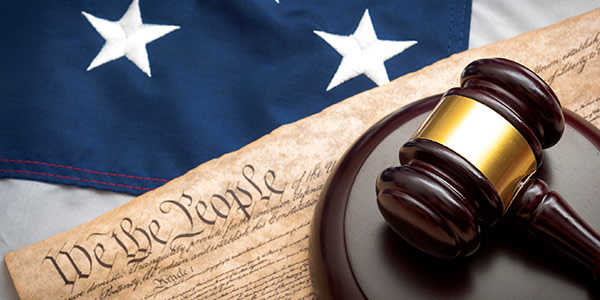 Diversity actions force federal courts to beef up on state laws. This week, the Eighth Circuit Court of Appeals got a crash course in Minnesota insurance law, thanks to a homeowner's insurance dispute.
Joseph and Carolyn Friedberg sought coverage from their insurer, Chubb & Son Inc. (Chubb), for damage sustained to their home. After Chubb denied their claim, the Friedbergs sued for declaratory relief. The district court granted Chubb's motion for summary judgment, and the Friedbergs appealed.
The Friedbergs' house was built in 1989, and the exterior of the home was coated with an Exterior Insulation Finish System (EIFS) manufactured by Dryvit Systems Inc. The Friedbergs insured their home under Chubb's "Masterpiece" policy, which covers "all risk of physical loss" to their home "unless stated otherwise or an exclusion applies."
In December 2006, the Friedbergs spotted a woodpecker hole in a vertical pillar supporting the home's light bridge and called Donnelly Stucco to repair the damage. Suspecting more widespread damage to the house, Tom Donnelly recommended an inspection. A subsequent forensic investigation revealed extensive water damage.
The Friedbergs notified Chubb of the loss in January 2007. Scott Bestland, the adjuster assigned to the Friedbergs' claim, retained expert Dr. Lawrence Gubbe to inspect the home. Gubbe visited the Friedbergs' home on Jan. 31, 2007. Gubbe concluded that defective construction had enabled water to enter the wall and beam systems.
After a second inspection in April 2007, Gubbe attributed the damage to the beams and walls below the beams to a failure to install control joints. He believed that this failure, in turn, caused cracking in the beams, thereby allowing water to penetrate the EIFS cladding. In his investigation report, he noted the damage had accumulated steadily over the course of several years and that it was not linked to any single event, like a storm.
"Faulty planning, construction or maintenance," of course, was listed among the Chubb policy exclusions, so Chubb denied coverage. The Friedbergs sued.
The district court granted summary judgment in favor of Chubb, ruling that even under the Friedbergs' theory, the water damage was a loss caused by faulty construction and therefore excluded under the policy.
The Friedbergs argued on appeal that under Minnesota's "concurrent causation" doctrine, when a loss results from both a covered peril and an excluded peril, coverage exists unless the excluded peril is the "overriding cause" of the loss.
Relying on the Minnesota Supreme Court's interpretations of "overriding cause" (a.k.a. "efficient and proximate cause") in Fawcett House Inc. v. Great Central Insurance Co. and Anderson v. Connecticut Fire Ins., the Eighth Circuit Court of Appeals concluded that the district court had reached the right decision. The reason? The faulty construction of the Friedbergs' house was the "efficient and proximate cause" of the loss. But for the faulty construction, the water damage would not have taken place.
Related Resources:
Content For You