Indemnification Properly Denied in Medical Malpractice Matter, Plus Criminal and Civil Rights Matters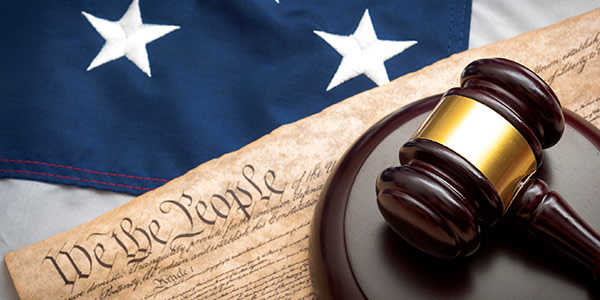 Cravens v. Smith, No. 09-1924, involved an action raising a claim for indemnification from defendants for a judgment incurred by plaintiff in a separate lawsuit brought by a patient allegedly harmed by the negligence of plaintiff. The court of appeals affirmed judgment for defendant, on the grounds that 1) plaintiff failed to identify any contractual language specifying that defendants had a duty to defend plaintiff; 2) any decision not to admit evidence of whether defendants were bound by the underlying judgment was harmless, as the record contained other evidence of prejudice; and 3) the district court did not abuse its discretion in striking a venireperson.
In US v. Scott, No. 09-2577, the Eighth Circuit affirmed defendant's drug conspiracy conviction and sentence, on the grounds that 1) the court declines to extend the holding in Kyllo v. United States, 533 U.S. 27 (2001), to encompass dog sniffs; 2) there is no general constitutional right to discovery in a criminal case; and 3) defendant's life sentence was constitutional under the Eighth Amendment.
In US v. Swanson, No. 09-3452, the Eighth Circuit affirmed defendant's firearm possession sentence, holding that 1) the district court applied the proper standard, explicitly finding that defendant's possession of the firearm in the car either facilitated or had the potential to facilitate his possession of the PCP at issue; and 2) the government proved the vial recovered by the police actually contained PCP, and therefore the district court properly enhanced defendant's sentence.
Wisbey v. City of Lincoln, No. 09-2100, concerned an action by an emergency dispatcher against her former municipal employer for violations of the Americans with Disabilities Act and the Family Medical Leave Act. The court of appeals affirmed summary judgment for defendants, holding that 1) the nature of plaintiff's position supported defendant's claim that the fitness-for-duty exam was a business necessity; and 2) defendant did not retaliate against plaintiff in violation of the FMLA.
Related Resources
Full Text of Cravens v. Smith, No. 09-1924
Full Text of US v. Scott, No. 09-2577
Full Text of US v. Swanson, No. 09-3452
Full Text of Wisbey v. City of Lincoln, No. 09-2100
Content For You