NFL Settlement With Retired Players Withstands Challenge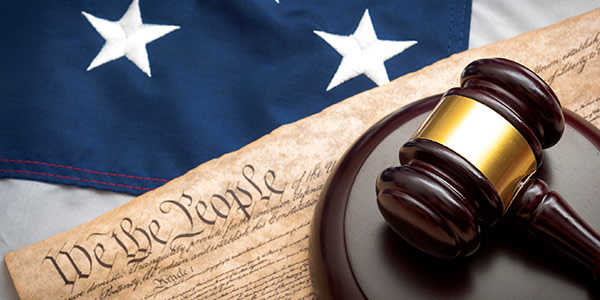 A $42 million settlement between the National Football League and former players can go ahead following the Eighth Circuit's dismissal of a challenge by six dissenting players. The settlement attempted to bring to an end disagreement over the use of former player's likenesses and identities in promotional films.
A handful of players, led by Jim Marshall, objected to the compromise on the grounds that it did not provide direct payouts to former players, instead giving the millions to a nonprofit dedicated to supporting the health and welfare of retired players. The settlement effected over 25,000 class members -- though some of them might not remember to sign up. Loss of memory due to concussion, as well as other serious ailments, remains endemic among former NFL athletes.
Origins of the Class Action and Settlement
The class action arose in 2009, when past NFL players objected to the use of their names, voices and likenesses in promotional material without compensation. They asserted false endorsement violations under the Lanham Act, along with rights of publicity and unjust enrichment claims. After years of litigation and a ruling that many of the claims were time-barred, the two sides settled. First, however, the court appointed lead settlement counsel after plaintiff's counsel could not come to agreement.
That settlement resulted in the creation of the non-profit, the Common Good Entity, payment of $42 million to that non-profit and other complex strategies to address the former player's injuries.
No Direct Payment to Players
The Common Good Entity -- such a catchy name -- was to provide for the general health and welfare of retired players. That included using money for medical research, housing, health coverage, and other benefits for past players. After ten years, the remaining funds would return to the NFL for charitable use.
The settlement also created a Licensing Agency which, the Eighth Circuit explained, "allows for one-stop shopping for those seeking to purchase the publicity rights of former NFL players." The Agency's purpose is to make it easier to for past players to profit off their publicity.
What the settlement didn't do, however, was provide for direct payments to wronged players. Six players objected, arguing that the settlement did not directly benefit the class and made an impermissible cy pres payment to third parties, rather than the class.
Though class action settlements going to the establishment of nonprofits and other non-direct remedies have been coming under increased scrutiny, the Eight Circuit found that the settlement here adequately addressed the player's injury. The millions paid to the Common Benefit Entity and the establishment of the Licensing Agency all benefit former players. A direct payment itself isn't a requirement for an acceptable settlement, so long as class members still recover in some way.
Related Resources:
Content For You