Oh SNAP: 8th Cir. Hears FOIA Food Stamp Payment Data Case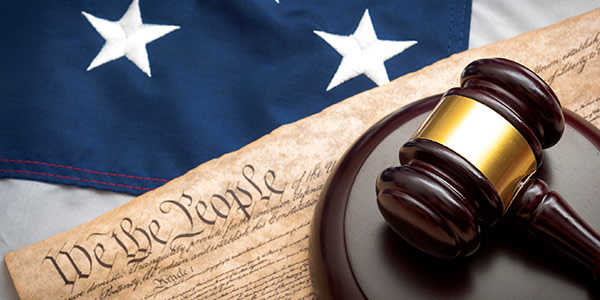 In the midst of a FOIA battle, South Dakota's Argus Leader newspaper argued before the Eighth Circuit Court of Appeals panel to reverse a ruling blocking the newspaper from receiving data on how much the federal government pays to stores that redeem food stamp benefits.
The Argus Leader filed the case against the U.S. Department of Agriculture -- which administers the Supplemental Nutrition Assistance Program (SNAP), formerly known as Food Stamps -- after the department refused the newspaper's Freedom of Information Act request for SNAP payment information.
The issue is whether the payments that businesses receive for participating in the federal food stamp program are covered by a confidentiality provision.
SNAP, Crackle, Pop: Confidentiality Provision
Assistant U.S. Attorney Stephanie Bengford, who represented the USDA, argued that Congress specifically exempted the release of SNAP payments to businesses when it authorized the 2008 Farm Bill. A provision in the law requires the department to keep confidential income and sales tax information that it collects from businesses when they apply to participate in SNAP, reports Politico.
A lower court sided with the USDA and ruled that a confidentiality provision for retailer applications allowed the federal government to withhold all data on payments to paid grocers, gas stations and other businesses each year that participate in SNAP.
But Jon Arneson, an attorney for the newspaper, argued that the lower court judge misinterpreted the law. He claims confidentiality applies to individual payment transactions, but not the cumulative amount of payments the USDA makes to each retailer.
Bengford rejected that idea and basically argued that confidential parts (the individual transaction amounts) = a confidential whole (the grand total of payments).
Arneson showed some sass when he called that reasoning "crazy."
"For us to say that that because the program itself requires this sort of payment or swiping of the card that suddenly that transforms all of that information into private information is -- is crazy," the Arneson told the judges (listen to it here). "What we're simply asking for is how are the tax dollars spent. We're not trying to invade the privacy of the recipient households."
Oh, "snap."
Fraud Concern
When Chief Judge William Jay Riley asked Bengford why the USDA wanted to protect that information from public release, Bengford replied that the amounts businesses earn from food stamps are reviewed by investigators who are trying to stop food stamp fraud, reports Politico.
The USDA is concerned that making the redemption information widely available could allow those who are participating in fraud to analyze the data, identify outliers and learn how to game the system by figuring out what behavior triggers the USDA's fraud detection.
FOIA freedom versus fraud prevention: The Eighth Circuit's got it rough.
Do you think the Eighth Circuit panel will affirm the lower court's ruling and rule the USDA is legally allowed to withhold data on its own payments to retailers? Tweet us @FindLawLP.
Related Resources:
Content For You