Sentence Post-Curfew Violation: Restraining Order for Girlfriend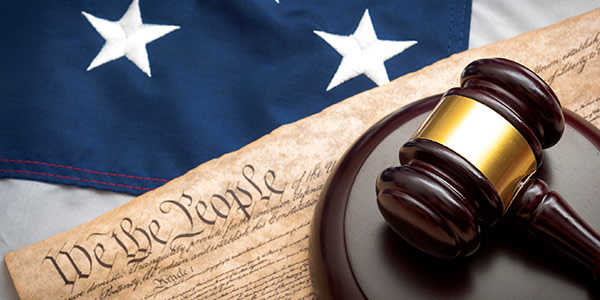 A district court ordered a special condition on a defendant's sentence for supervised release: a restraining order to not to have contact with his girlfriend or her family. He challenged this restriction based on it being unnecessarily restrictive and unreasonably related to the sentencing goals set out in 18 U.S.C. Section 3553(a).
During a domestic violence disturbance, police discovered that Jeremiah Wroblewski violated several conditions of his supervised release terms for a firearm possession. The police reports noted that there were noticeable marks on Wroblewski's girlfriend's face consistent with her account of an alleged assault. However, the district court only made findings for his curfew violations and not domestic violence. The court ordered a special condition that Wroblewski keep away from his girlfriend anyway.
The Eighth Circuit applied the relevant sentencing statute in its review of the special restraining order imposed on Wroblewski. The district court considered Wroblewski's history of domestic violence against women and his violence against others. One of his supervised release violations involved an altercation with or assault on his girlfriend.
With the district court's considerations of Wroblewski's history and characteristics, the Eighth Circuit found the special condition was reasonably related to the sentencing factors. These factors include the nature and circumstance of the offense, the defendant's history and characteristics, and the goal of protecting the public from the criminal.
The lower court's desires to prevent further crimes and protect the public are met by the sentence imposed as it relates to his girlfriend. The court found the supervised release condition to not be a "greater deprivation of liberty than is reasonably necessary to protect the public and deter future criminal behavior."
However, the sentencing to prohibit Wroblewski's contact with his girlfriend's family was unreasonable to the Eighth Circuit. There was no record of problems between Wroblewski and his girlfriend's family. The district court further did not explain why it imposed the restriction to extend to the family or why it would prevent any future harm.
The Eighth Circuit reversed the district court's sentence to prevent Wroblewski from contacting his girlfriend's family, but the condition relating to his girlfriend is still in effect. Although it seems like he can indirectly make contact with her now, the court points out that the special condition explicitly prohibits him from contacting her through a third party like her family members.
The Eighth has clarified that even though a court convicts a defendant for a seemingly unrelated offense, it can still consider several factors of the defendant's character and history. If it is reasonably related to the purposes or goals of sentencing, then the court can impose special restrictions in the interest of public safety.
Related Resources:
Content For You