Court Reverses Permanent Injunction Citing All Writs Act Conflict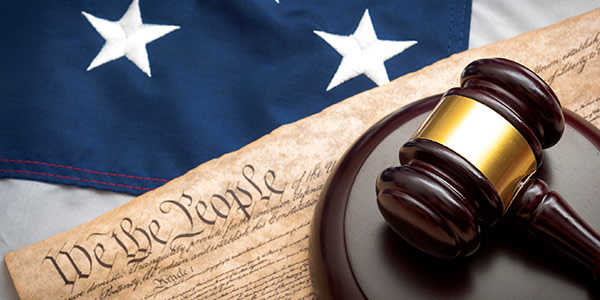 The Eleventh Circuit Court of Appeals recently ruled that a district court abused its discretion in issuing a permanent injunction barring litigation in a matter resolved through a class action settlement agreement.
Karon and Chip Edleson, on behalf of themselves and a national class, filed a complaint against American Home Shield, an insurance company, in a California court, alleging that American Home Shield had wrongfully denied claims, and had failed to supervise its third-party contractors. The parties entered a settlement agreement, but the California court rejected it.
Meanwhile, Laura and Stephen Faught, on behalf of the same national class, filed a complaint against American Home Shield in an Alabama federal district court. The parties to the Faught complaint entered a settlement agreement that the district court approved preliminarily. The settlement provided that class members could resubmit their claims, and that American Home Shield would revamp its procedures for processing claims. To preserve the status quo, the district court temporarily enjoined class members from prosecuting "any claim" addressed in the agreement.
The Edlesons ignored the injunction, and proceeded to prosecute their complaint in the California court. The district court enjoined the Edlesons from pursuing their complaint while the Faught settlement was considered. The Edlesons timely opted out of the Faught settlement.
The district court entered a final judgment that approved the class action settlement agreement, and permanently enjoined Class Members from participating in any way in an action against American Home Shield. The Edlesons, however, were not finished litigating, and once again began pursuing claims against American Home Shield in California. In response to the renewed Edleson company moved for, and won, a permanent injunction against further Edleson litigation.
Last week, the Eleventh Circuit Court of Appeals claimed that the injunction betrayed "a fundamental misunderstanding about the enforcement of an injunction."
The final judgment in the class action settlement agreement permanently enjoined "anyone" from prosecuting a released claim "for the benefit of" a class member; the All Writs Act is the only source from which the district court could have derived the power" to issue that injunction. The Act confers authority on federal courts to "issue all writs necessary or appropriate in aid of their respective jurisdictions," and "empowers federal courts to issue injunctions to protect or effectuate their judgments."
The Eleventh Circuit Court of Appeals reversed the district court, noting that if the prosecution of the Edlesons' class action in California would interfere with the settlement approved by the district court, then American Home Shield should have moved the district court for an order to show cause why the Edlesons should not be held in contempt for violating the injunction against the prosecution of released claims, instead of asking for a second injunction.
Don't get caught in a similar misunderstanding. Move for a contempt finding, rather than a permanent injunction, if you're defending a company against a claim barred by a class action settlement agreement.
Related Resources:
Content For You