Delivery Failure Doesn't Make Court 'Inaccessible'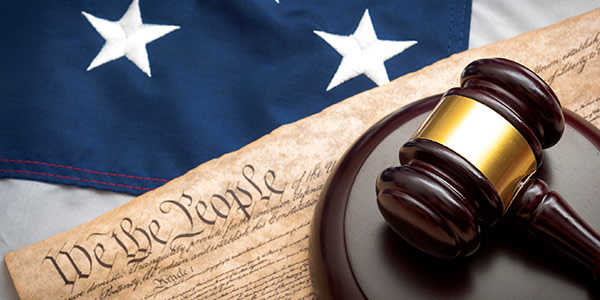 When is a court procedurally inaccessible under Federal Rule of Appellate Procedure (FRAP) 26(a)(1)?
The Eleventh Circuit Court of Appeals considered the issue recently, and released an opinion on the matter this week in an immigration appeal.
Xue Yun Lin filed an application for asylum, withholding of removal, and protection under the Convention Against Torture on behalf of herself and her husband, Chao Lin, claiming that she feared that she and Chao would be persecuted if they returned to China because she had given birth to two children in violation of China's one child policy, and she was pregnant with a third child.
Xue Yun alleged that she would be forced by China to have an abortion and China would forcibly sterilize her. The U.S. government denied the Lins' requests.
The Lins petitioned the Eleventh Circuit for review of the denial of their third motion to reopen removal proceedings. After the Board of Immigration Appeals (BIA) denied their motion, the Lins had 30 days to file their petition for review with the Eleventh Circuit Court of Appeals, but the Lins filed their petition one day too late.
The Lins asked the Eleventh Circuit to rule that their petition was timely because they paid Federal Express to provide overnight delivery 29 days after the BIA issued its decision and, but for a delay caused by inclement weather, the petition would have reached our Court on the day it was due.
The government acknowledged that the Lins' petition was untimely, but did not request dismissal. Instead, the government argued that the BIA did not abuse its discretion by denying the Lins' third motion to reopen.
The Immigration and Nationality Act gives the federal appellate courts jurisdiction to review an order denying a motion to reopen, so long as the movant files a petition for review within 30 days of the BIA's decision.
The Eleventh Circuit dismissed the appeal, noting that it lacked jurisdiction to consider an untimely petition for review, and the court was accessible on the day the Lins' petition was due. The Lins offer no evidence or assertion that the weather made it impossible for them to access the Clerk's office, nor did they claim that they lacked Internet access to file their petition electronically.
While FedEx may have been experiencing delays due to bad weather, the Eleventh Circuit ruled that the court was accessible under FRAP 26(a)(1), and rejected the appeal.
If you still haven't started electronic filing, maybe the Lins' misfortune will persuade you to consider the switch. Overnight carriers do not guarantee delivery when there's bad weather. If you have an Internet connection, you're more likely to make your filing deadline -- and avoid a FRAP 26(a)(1) dispute -- when you file online.
Related Resources:
Content For You