Dorsey Decision Results in Sentence Reduction ... Finally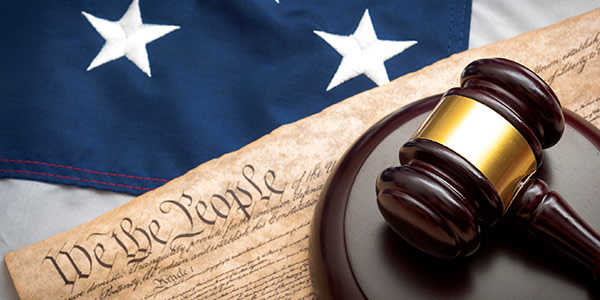 The Supreme Court's decision last term in Dorsey v. United States has been a bit of a letdown for crack defendants. Despite the Court's finding that the Fair Sentencing Act's new, lower mandatory minimums apply to the post-Act sentencing of pre-Act offenders, most of the published opinions analyzing post-Dorsey sentencing challenges have upheld the defendants' original sentences.
Monday, the Eleventh Circuit Court of Appeals finally decided to give a defendant a break.
In 2006, Smiti Liberse was convicted of conspiracy to possess with intent to distribute 50 grams or more of crack cocaine. The district court sentenced Liberse to 121 months' imprisonment, the bottom of his guidelines range. The government later filed a Federal Rule of Criminal Procedure 35(b) motion to reduce Liberse's sentence based on his substantial assistance to the government. The district court granted that motion and reduced his sentence to 97 months, below his guidelines range and below the statutory mandatory minimum.
In 2010, the Fair Sentencing Act increased the drug amounts triggering mandatory minimums for crack trafficking offenses. The Sentencing Commission then promulgated Amendment 750 to the guidelines, which revised the crack cocaine quantity tables to comply with the Fair Sentencing Act's instructions. Amendment 759 made Amendment 750 retroactively applicable.
Liberse asked the district court to reduce his sentence, arguing that Amendment 750 to the sentencing guidelines had lowered his guidelines range to 70 to 87 months imprisonment. The district court denied the motion. Liberse appealed.
This was the Eleventh Circuit Court of Appeals' third decision in July concerning the application of Amendments 750 and 759 to the sentencing guidelines and the scope of a district court's authority to reduce a defendant's sentence under the Fair Sentencing Act. In the first two decisions, the court held that Amendments 750 and 759 did not authorize a court to reduce a sentence if the defendant's guidelines range remained the statutory mandatory minimum after the amendments, or if the guidelines range was otherwise not affected by the amendments.
Liberse raised a slightly different issue. Here, his original guidelines range of 121 to 151 months was above -- and thus not affected by -- the applicable statutory mandatory minimum of 120 months. As a result, Amendments 750 and 759 should reduce his guidelines range.
Since the district court thought that it lacked authority to reduce the Liberse's sentence, the Eleventh Circuit Court of Appeals vacated its order denying the motion for resentencing and remanded the matter for the court to determine whether it would reduce the sentence.
Dorsey hasn't been the get out of jail free card that crack defendants hoped for, but it looks like it will provide sentencing relief under limited circumstances.
Related Resources:
Content For You