Is Florida's Capital Sentencing Statute Unconstitutional?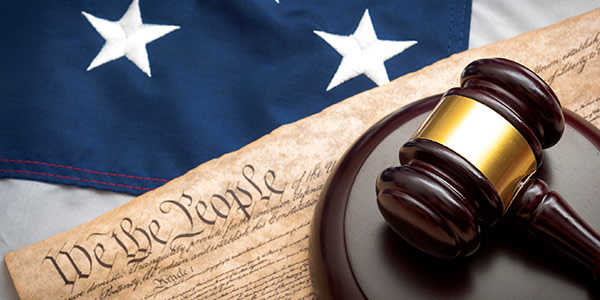 Paul Evans was indicted and convicted on one count of first-degree murder stemming from a murder-for-hire scheme in Florida. As is the practice in the Sunshine State, the indictment did not charge a sentencing stage aggravating circumstance.
After the jury convicted Evans of first degree murder, the trial court conducted a separate sentence proceeding in front of the jury to determine whether sufficient aggravating circumstances justified the death penalty, and whether sufficient mitigating circumstances outweighed those aggravating circumstances.
The court instructed that, based on the evidence, the only aggravating circumstances the jury could consider were whether Evans had committed the murder for pecuniary gain, and whether he had committed the murder "in a cold and calculated and premeditated manner without any pretense of moral or legal justification."
The jury returned a 9-3 verdict recommending that Evans be sentenced to death.
The practice in Florida is for the advisory verdict not to specify which aggravating circumstances the jury found; Evans' verdict followed that practice. In his petitions for post-conviction relief, Evans challenged the practice, arguing that Florida's capital sentencing statute violates the Sixth Amendment, as interpreted in Ring v. Arizona and Apprendi v. New Jersey.
(In Ring, the Court held that Arizona's judge-only capital sentencing procedure violated the Sixth Amendment, while in Apprendi, it found that judges may not enhance criminal sentences beyond statutory maximums based on facts other than those decided by the jury beyond a reasonable doubt.)
The district court agreed with Evans on the Sixth Amendment argument, and granted him relief from his death sentence. On appeal, the Eleventh Circuit reversed the district court, and offered Evans a spoonful of Shakespeare and a dash of Learned Hand.
You see, while Eleventh Circuit Judge Edward Carnes concedes the wisdom of Iago's musing that "there are many events in the womb of time which will be delivered," he reminds us that -- on the subject of lower courts predicting that the Supreme Court will overrule one of its own decisions -- jurists should heed Judge Learned Hand's warning against "embrac[ing] the exhilarating opportunity of anticipating a doctrine which may be in the womb of time, but whose birth is distant."
Evans argued that the capital sentencing statute was unconstitutional under Ring, but the Supreme Court never indicated in Ring that it was overruling Hildwin v. Florida, which directly controls Evans' case.
The Supreme Court had made it quite clear that lower courts should "follow the case which directly controls, leaving to Court, the prerogative of overruling its own decisions." With this in mind, Judge Carnes wrote, "Even if a Supreme Court decision looks dead to us, 'the Supreme Court has insisted on reserving to itself the task of burying its own decisions.'"
Clearly, Judge Carnes is setting the stage for a Supreme Court appeal. Do you think the Court will take the case?
Related Resources:
Content For You