Kiobel Forecloses Another Alien Tort Statute Claim in 11th Cir.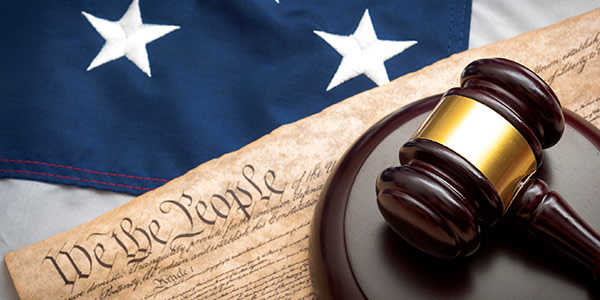 The U.S. Supreme Court's decision last term in Kiobel v. Royal Dutch Petroleum has already put the kibosh on one Alien Tort Statute (ATS) claim in the Eleventh Circuit: In that case, the court said that Kiobel foreclosed using the ATS where all the conduct took place outside the United States.
In front of a different three-judge panel of the Eleventh Circuit, plaintiffs in Baloco v. Drummond Company argued that Drummond, an American coal mining company, "aided and abetted or conspired" with Colombian paramilitary forces by paying the paramilitary to murder several Colombian union leaders at Drummond's Colombian mines.
Kiobel: It's Like Twombly for Foreigners
Kiobel established that violations of the ATS must "touch and concern the territory of the United States." Where conduct occurs that is between two wholly foreign entities, in a foreign nation, without any connection to the United States, the ATS doesn't apply.
It's not just a guideline: Kiobel said that it was an evidentiary presumption. Plaintiffs who want to use the ATS need to overcome this burden before they can even get in the door of the courthouse by showing that the violations had something to do with the United States.
In much the same way that Twombly made us collectively wonder how we could establish plausibility of a claim well before discovery, Kiobel created the same problem. The Eleventh Circuit dismissed the claim here because plaintiffs' complaint "[fell] short of the minimum factual predicate warranting the extraterritorial application of the ATS" by showing collusion between Drummond and paramilitary forces to execute the victims in this case. (The court did note, however, that "there has been a very large amount of discovery over a period of more than ten years in preceding related cases.")
Res Judicata
But even if Kiobel weren't an issue, the Eleventh Circuit affirmed the district court's decision that the plaintiffs' claims were all barred by res judicata. The same victims -- represented by their wives and children -- were the subject of a 2002 lawsuit that was resolved in Drummond's favor in 2007 through a dismissal with prejudice. One claim went to trial, with a verdict in favor of Drummond.
The current case was brought by new representatives, but the same victims -- i.e., the mothers of the victims from the previous litigation. These mothers were initially the plaintiffs in the previous litigation, but were substituted for the wives and children instead. Furthermore, the new litigation seeks a resolution to the same "nucleus of operative facts" as the prior case, using the same causes of action, but with different plaintiffs. And even the few actually new plaintiffs introduced in this case were barred by claim preclusion because the same issue was litigated, and the earlier parties were in privity with the new ones and had just as much a chance to litigate as the new ones did.
Related Resources:
Content For You