No Sovereign Immunity for Alabama Dental Board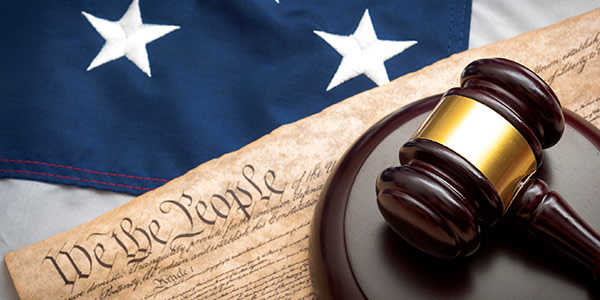 Does sovereign immunity extend to state boards that issue licenses?
The Eleventh Circuit Court of Appeals ruled last week that it might not.
In the case Versiglio v. Board of Dental Examiners of Alabama, the plaintiff argued that her claim under the Fair Labor Standards Act should be allowed to proceed because the Board was sufficiently independent from the state of Alabama and not entitled to Eleventh Amendment immunity.
The Eleventh Circuit Court of Appeals agreed.
Despite the strength of the Board's claim of sovereign immunity under the Miccosukee test, (a four-part test determining how a state defines, controls, funds, and indemnifies an entity), one factor weighed heavily against it. On April 1, 2011, the Alabama Court of Civil Appeals released an opinion in Wilkinson v. Board of Dental Examiners of Alabama. In its opinion, the state appeals court conducted the first substantial analysis by a state court of the Board's status as a state agency.
In Wilkinson, the Alabama Dental Board argued that it was immune from suit in state court pursuant to Article 1, Section 14 of the Alabama Constitution. That section provides that "the State of Alabama shall never be made a defendant in any court of law or equity." Alabama courts have construed this immunity to extend to arms of the state.
The Alabama courts' test for entities seeking immunity is similar to the Eleventh Circuit's: whether "a lawsuit against a body created by legislative enactment is a suit against the state depends on the character of power delegated to the body, the relation of the body to the state, and the nature of the function performed by the body." Applying this test, the Court of Civil Appeals examined many of the provisions discussed above, concluding that the Board is not an arm of the state and thus "is not entitled to § 14 immunity."
Thus the Eleventh Circuit Court of Appeals deferred to the Alabama Court of Civil Appeals in this case.
The Eleventh Circuit noted that finding that the Alabama Dental Board is entitled to sovereign immunity would require the court to interpret Alabama law in a way that is diametrically opposed to the findings of the highest state court to consider the issue. Such a ruling would also create the incongruous result of having a "state agency" that is immune from suit under federal law but not under state law. Thus the court ruled that the Board is not entitled to sovereign immunity protection as an arm of the state of Alabama.
The court's opinion in this case does not necessarily apply to state boards in other Eleventh Circuit states, or even every state licensing board in Alabama. The answer to whether a particular board receives sovereign immunity protection will vary according to the Miccosukee analysis and deference to the state's courts.
Related Resources:
Content For You