Rubio 'Blue Slips' Local Gay Judge; Blocks Fed Court Nomination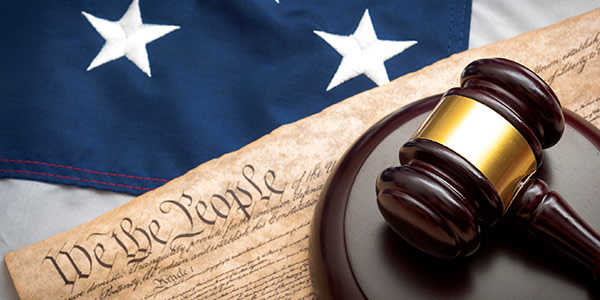 Last year, Florida Judge William Thomas, who is well-regarded amongst those who have worked with him in the Miami-Dade Circuit, was nominated by President Barack Obama with Senator Marco Rubio's support. Ten months later, Rubio, a Republican, has reversed course, and many are pointing the finger at the change of heart at politics, and the judge's sexual orientation.
Rubio's representative instead blamed the change of heart on Judge Thomas's "judicial temperament" and stated that the nomination was quashed because Sen. Rubio has "questions about ... his willingness to impose appropriate criminal sentences," reports the Miami Herald.
The Sentences at Issue
Back in January, Judge Thomas sentenced Joel Lebron to death. Thomas wept while imposing the sentence, recounting the horrible ordeal that Lebron put his victim, 18-year-old Ana Maria Angel, through. After kidnapping and gang-raping the girl, Lebron held a gun to her head and pulled the trigger three times before the gun finally discharged.
Few of us could keep our composure in similar instances.
The New York Times reports that Rubio was also concerned with Judge Thomas's exclusion of a confession by two other defendants in the case, including a 15-year-old, who had not been properly read their Miranda rights or had not understood them. All five defendants were either convicted or pled guilty.
In the other case, Michele Traverso killed a bicyclist in a hit-and-run accident. Because he waited a day to turn himself in, there was no way to prosecute him for a DUI. Instead, he received a within-guidelines sentence of 23-months and denied a downward departure requested by the defendant.
The Assistant State Attorney who handled the case, Jane Anderson, noted that, "While the sentence was ultimately disappointing to the state and the victim's family, Judge Thomas legally sentenced the defendant after hearing all parties and conducting the sentencing hearing with compassion and careful judgment," reports the Herald.
The Politics at Issue
Rubio approved the nomination. Democratic Senator Bill Nelson did too. A background check raised no red flags. So why the sudden reversal?
The Times presents the concerns of many people who argue that the motivation for "blue slipping" the nomination lie in Justice Thomas's sexual orientation.
Though Rubio previously supported the nomination, after the intra-party backlash from his support of immigration reform, many believe that the quashing of the nomination was done in order to curry favor with the ultra-conservative factions of the party that would oppose a gay judge.
It is interesting to note that the blue-slip block maneuver was used on the same day that Todd Hughes was appointed as the first openly-gay federal appeals court judge, and shortly after Rubio endorsed a different black nominee for the bench, Brian Davis, after a lengthy delay, reports the Tampa Bay Times.
Related Resources:
Content For You