Federal Circuit Vetoes Voting Machine Patent Appeal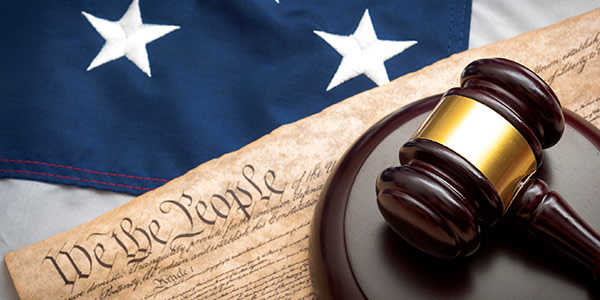 In keeping with the election fever which swept the nation this week, the Federal Circuit Court of Appeals released an election-themed decision on Tuesday, and it seems that the Internet led to the plaintiff-appellant's loss.
In a unanimous opinion, the appellate court held that Premier Election Systems and Diebold had not infringed on 93 of Voter Verified's automated self-verification patents.
The appeals stemmed from two related patent infringement actions that Voter Verified brought in a federal court in Florida. In addition to finding that the defendants did not infringe on Voter Verified's Patents 1-93, the district court concluded that claim 94 was invalid as indefinite, and that claim 49 was invalid as obvious in view of a Risks Digest article -- the "Benson article" -- obtained from an online periodical concerned with computer safety and security.
Voter Verified's '449 patent discloses and claims automated systems and methods for voting in an election, featuring a self-verification procedure by which "machine and human error may be detected and corrected before the ballot is submitted by the voter for tabulation."
Briefly, the voter enters a vote into an electronic voting station, which temporarily records the voter's input in digital storage and generates a corresponding printed ballot. That printed ballot is then checked for accuracy, either by presentation to the voter for visual inspection or by a computerized scanning mechanism capable of comparing the face of the printed ballot with the vote data represented in the station's temporary storage.
In either case, only ballots deemed consistent with the voter's intended or recorded input are accepted for final tabulation.
The Defendants produce and market automated voting systems. In November 2009, Voter Verified filed two nearly identical infringement complaints based on the '449 patent, one directed at Premier and Diebold, and the other targeting Election Systems.
The defendants denied infringement and sought declaratory judgments of invalidity on various grounds including anticipation, obviousness, and indefiniteness. They mostly won.
Voter Verified challenged a large number of the district court's rulings, including the district court's invalidity determination regarding claim 49, and in particular its reliance on the Benson article as prior art. Voter Verified argued that a web-based reference like the Benson article must be "searchable by pertinent terms over the Internet" -- or indexed -- to qualify as a prior art "printed publication."
The appellate court concluded that the Benson article is a "printed publication," and that it rendered claim 49 obvious, noting that the key inquiry is whether the reference was made "sufficiently accessible to the public interested in the art" before the critical date. Here, it was, so the Federal Circuit panel affirmed the district court.
Related Resources:
Content For You