Arbitrating Arbitrability: What If It's a Truly Groundless Claim?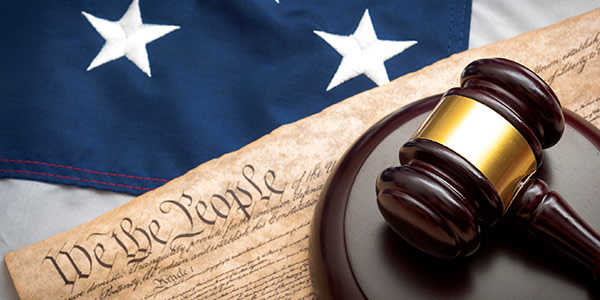 A lady signs up for a checking account with a bank. She closes the account a year later. A few years after that, she's involved in a car accident, her attorney negotiates a settlement, and then embezzles the funds. Bad times.
She sues the attorney's bank, which she alleges ignored blatant signs that he was a scheming crook. The bank cries "arbitration!" based on her long-since closed checking account agreement from many years prior. Common sense says "puh-leaze," right? Unrelated disputes, unrelated accounts, and the arbitration agreement was signed in connection to a long-since closed account. Ridiculous.
Except, when the agreement states that the arbitrator decides arbitrability, does the court have to send the case to gateway arbitration, even if the outcome of such a "wholly groundless" claim is obvious?
Majority: No Gateway Arbitration for 'Wholly Groundless' Disputes
Not a fan of wasting time, going through the motions in a "wholly groundless" claim of arbitration? The Fifth Circuit now agrees, adopting the Federal Circuit's "wholly groundless" test: if there is a delegation of arbitrability provision in the agreement (there was here), the court asks whether the "averment that the claim falls within the scope of the arbitration agreement is wholly groundless."
Here, the court felt that there was no legitimate argument that the dispute over responsibility for embezzlement would be covered by the prior arbitration agreement for the defunct checking account. As such, the majority held that there was no need to force the claim into an "unnecessary and needlessly expensive gateway arbitration."
In other words: common sense.
Dissent: 'Wholly Groundless' Isn't 5th Circuit Law, Conflicts With SCOTUS
The dissent, however, argues that the majority's decision is based on dicta in a prior Fifth Circuit case, and may conflict with Supreme Court precedent.
In the prior case, Agere v. Samsung, where the Fifth Circuit favorably discussed the "wholly groundless" test from the Federal Circuit's Qualcomm decision, it explicitly declined to adopt that test at that point. ("We adopt no new standards of Fifth Circuit analysis of arbitration provisions today.") Yet today, the majority refers to the "Qualcomm/Agere test."
Well, if Qualcomm/Agere wasn't the law of the circuit before, it certainly is now.
The dissent also points to a Supreme Court decision, AT&T v. Commc'ns Workers, where the court prioritized the language of the arbitration agreement over pragmatism: the agreement left the merits decision to the arbitratior, so the court had to send the claim to arbitration, even though it was frivolous.
Here, similarly, the question of arbitrability explicitly reserved for the arbitrator. The court, then, should leave the question where the agreement assigns it -- even if it is a foregone conclusion and waste of resources.
In other words: law.
Related Resources:
Content For You