Bingo: Texas Lottery Commission Wins Free Speech Appeal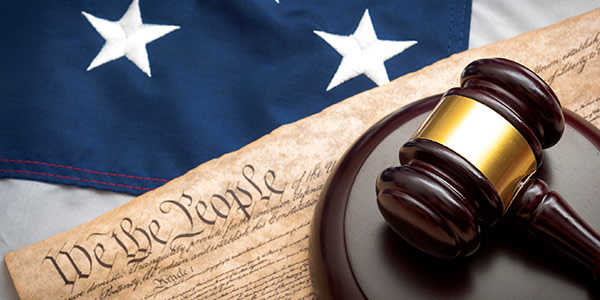 The Texas Bingo Enabling Act allows qualifying charities to conduct bingo games in order to raise money for their charitable causes. The Act prohibits charities from using bingo proceeds for certain types of political advocacy, including lobbying and supporting or opposing ballot measures. A group of nonprofit organizations licensed to conduct bingo games sued the Texas Lottery Commission to challenge those restrictions on First Amendment grounds.
And they won. The district court granted summary judgment in favor of the plaintiffs, and issued a Texas hold 'em permanent injunction preventing enforcement of the challenged statutory provisions.
The Texas Constitution has prohibited gambling for most of the state's history. In November 1980, Texas voters approved an amendment to the Texas Constitution establishing an exception to the general ban on gambling for charitable bingo. The exception allows the Texas Legislature to "authorize and regulate bingo games conducted by a church, synagogue, religious society, volunteer fire department, nonprofit veterans organization, fraternal organization, or nonprofit organization supporting medical research or treatment programs."
But there's a catch: The constitution requires that "all proceeds from the [bingo] games are spent in Texas for charitable purposes of the organizations." More specifically, a bingo-authorized organization may not use the net proceeds from bingo to support or oppose candidates for public office, ballot measures or legislation.
Thirteen bingo-hosting nonprofit organizations challenged the ballot and legislation provisions, arguing they violate their First Amendment right to free speech. The district court found their argument persuasive.
The Lottery Commission argued on appeal that the charitable bingo program is a state subsidy provided for the benefit of qualifying charities, and that the challenged provisions simply represent a decision by the state not to subsidize political speech.
The Fifth Circuit Court of Appeals agreed with the Commission, noting that the Supreme Court has made clear that a decision not to subsidize speech is not the same as a penalty on speech.
The Fifth Circuit found that the Bingo Act's political advocacy restrictions fall within government's power to subsidize some activities to the exclusion of others and distinguished the case from Citizens United in two key respects.
First, Citizens United involved a challenge to a federal statute prohibiting corporations from making expenditures for speech relating to federal elections, and did not involve speech restrictions in the context of a government subsidy.
Second, Citizens United imposed an "outright ban" on specific types of political speech. The provisions in this case only prohibit the use of bingo proceeds for political advocacy, so they only restrict speech within the scope of the state's charitable bingo program.
The Fifth Circuit concluded that the Bingo Act's restrictions on the use of bingo proceeds for political advocacy are permissible conditions on a government subsidy and didn't penalize speech. Do you agree, or do you think the plaintiffs should roll the dice ask for Supreme Court review?
Related Resources:
Content For You